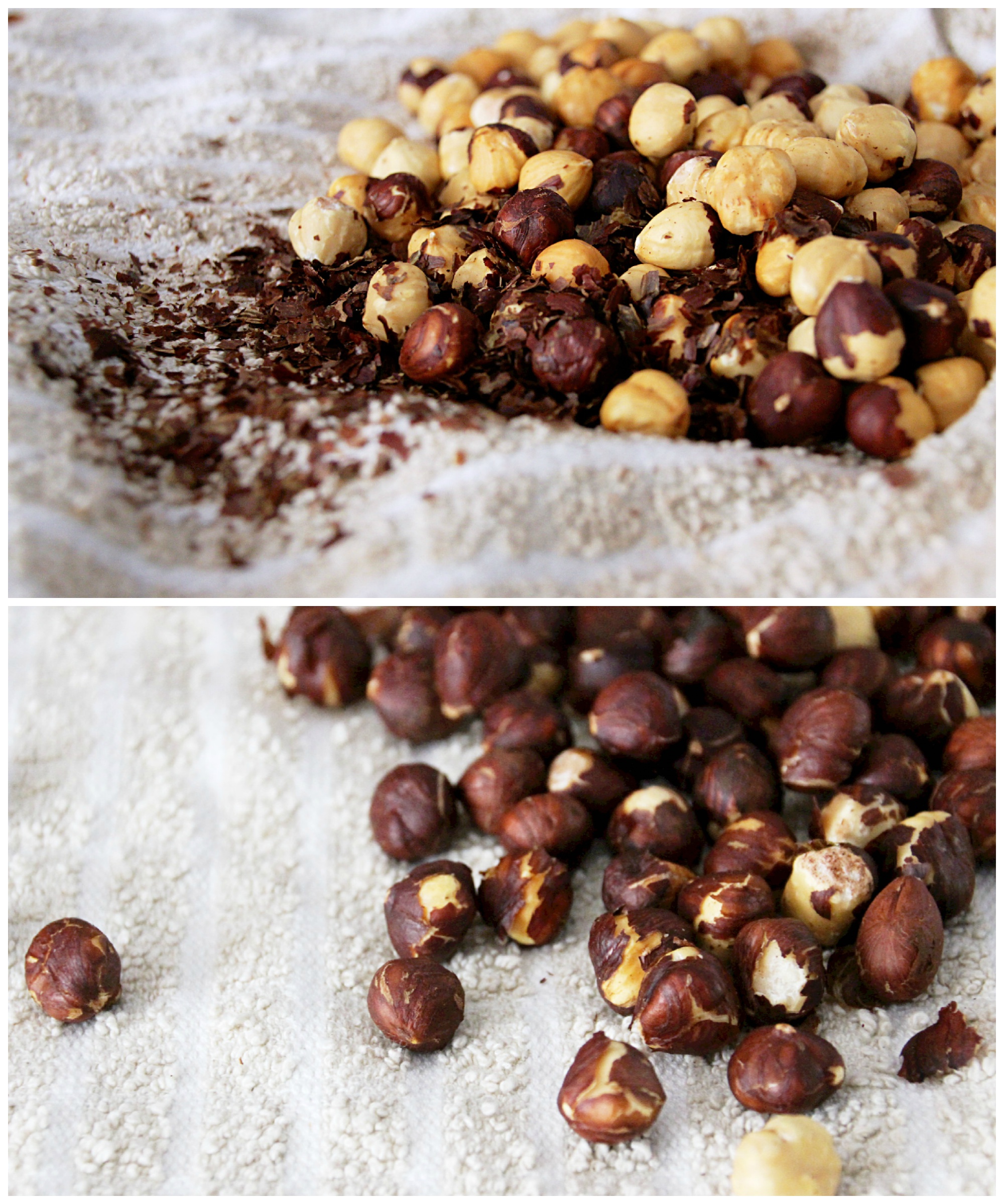 Eating an exclusion diet can be hard. Although the low FODMAP diet has changed my life, there are some foods I can't help but miss. Ferrero Rocher are one of those foods.
Beautiful balls of dreams, I love that moment at a party or family gathering where a big box is placed on the table and everybody dives in to grab one. Full of milk, butter, wheat, palm oil and other additives however, they're now off-limits – and hardly healthy.
With holidays and the party season coming up, I wanted to create something us low FODMAPPERS and allergy suffers could present at an event or gathering that too could be shared and enjoyed, while still tasting incredible and being free-from. This fodmap friendly Ferrero Rocher bliss ball recipe creates the healthiest and most delicious chocolate and hazelnut truffles you'll ever eat. With a gorgeous nutty chocolate inside, a roasted hazelnut in the centre, and a crunchy chopped hazelnut coating, these bliss balls are gluten free, dairy free, and fodmap-friendly; making sure dietary restrictions need not get in the way of taste, or the ability to enjoy delicious foods with friends.
One of the most difficult ingredient restrictions on the low FODMAP diet is dates, which are often unfortunately the base of so many healthy truffle and bliss ball recipes. As gorgeous as they are, they're full of Oligo-fructans – making them high in fodmaps and as a result intake should be limited. This is a bliss ball recipe that actually works so well without dates and I promise you won't miss them at all. In order to ensure these were fodmap friendly, I've also subbed half the hazelnuts for walnuts. While a handful of hazelnuts are low FODMAP, a larger serving size can contain moderate amounts of Oligos- GOS and fructans which can upset some people. By adding walnuts which are low in FODMAPs, these still taste amazing and are easier on your digestion if you suffer from IBS.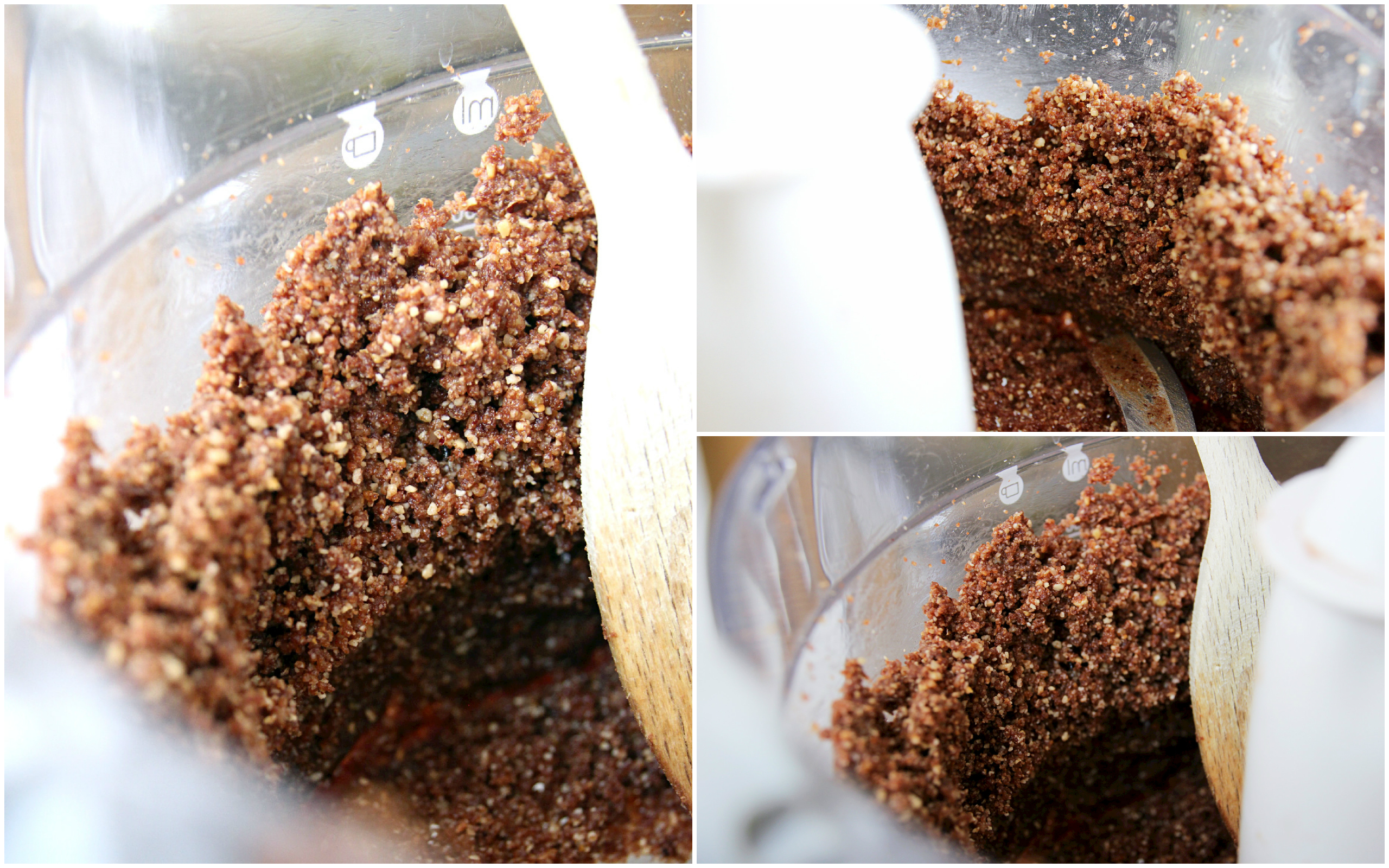 With the exception of the maple syrup and roasted hazelnuts, most of the ingredients in these are raw and whole too, ensuring these are nutrient dense and full of as many vitamins, minerals and antioxidants as possible. The roasted hazelnuts do give them the most amazing texture and mellow flavour however, while the raw cacao is also an amazing low FODMAP, lactose-free ingredient which helps gives them that incredible nutella twang. If you're unsure on the best way to roast hazelnuts, simply place them in a single layer on a rimmed baking sheet. Toast in a 180C degree oven for about 15 minutes or until the nuts become fragrant, their skins darken, and some skins begin to split a bit. Remove from the oven and tip onto a clean tea towel. Pick up the sides of the towel to ensure you don't lose any and rub the nuts together. The skins will simply break off and you're ready to go.
A healthy and indulgent treat, these bliss balls have all the flavour and texture of the traditional Ferrero Rocher Truffles – without all the processed ingredients, refined sugars and high FODMAP ingredients.
These are so simple to make, all you need is a good food processor and a handful of ingredients. I hope you love them. Let me know what you think in the comments below!
FODMAP FRIENDLY FERRERO ROCHER
Author:
A dairy free, gluten free, low FODMAP, healthy and indulgent treat.
100g roasted hazelnuts
100g walnuts
3 tbsp cacao or cocoa powder
2 tbsp coconut oil, melted
2 tbsp maple syrup
1 tsp pure vanilla extract
1/2 tsp sea salt
Chopped hazelnuts (to garnish)
Set aside roughly 20 hazelnuts for the centres of the Ferrero Rocher.
Add the rest of the hazelnuts and walnuts into a food processor and blend until chopped into small pieces.
Add the cacao and sea salt and blend again.
Add the maple syrup, vanilla extract and coconut oil and blend until the ingredients start to stick together (you might have to scrape down the sides of your processor every so often).
Roll the mixture into small balls and pop insert a hazelnut in the centre of each one.
Cover the outside in chopped hazelnuts.
Place the balls in the freezer for 20-30 minutes to harden and store in the fridge.
This recipe has been adapted from Giada Mazzer's gorgeous 5 Ingredient Healthy Ferrero Rocher Truffles.