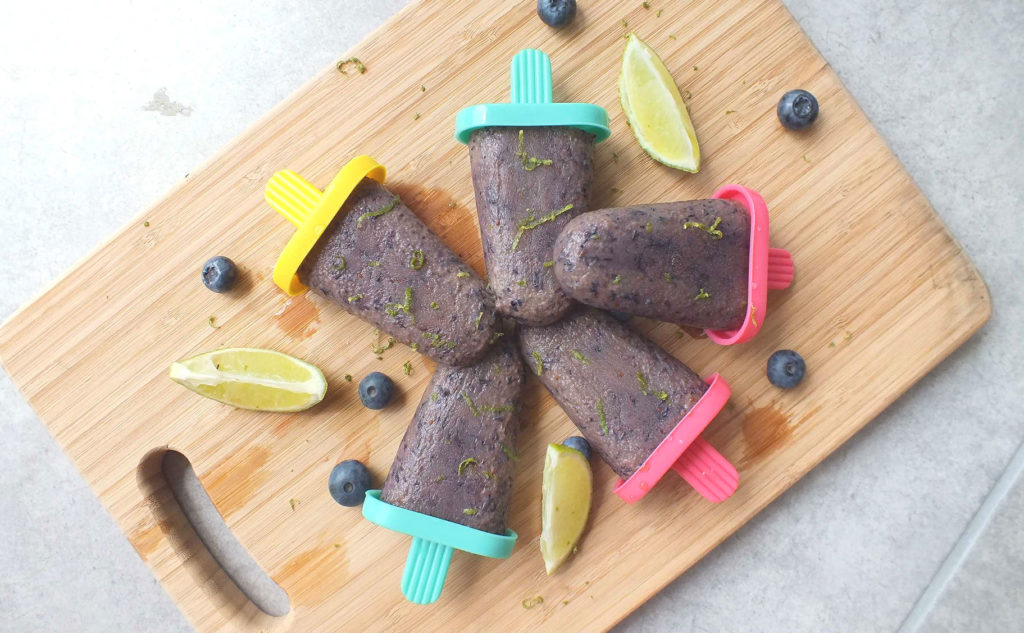 Here in the UK we have actually had a summer. And not a rainy pretend summer. A really hot summer. Long lazy days, BBQs and ice-cold fruit cocktails by candle light. Amazing. Having just graduated I've had time to chill too while I'm on the job search which has been incredible, though the job searching not so much.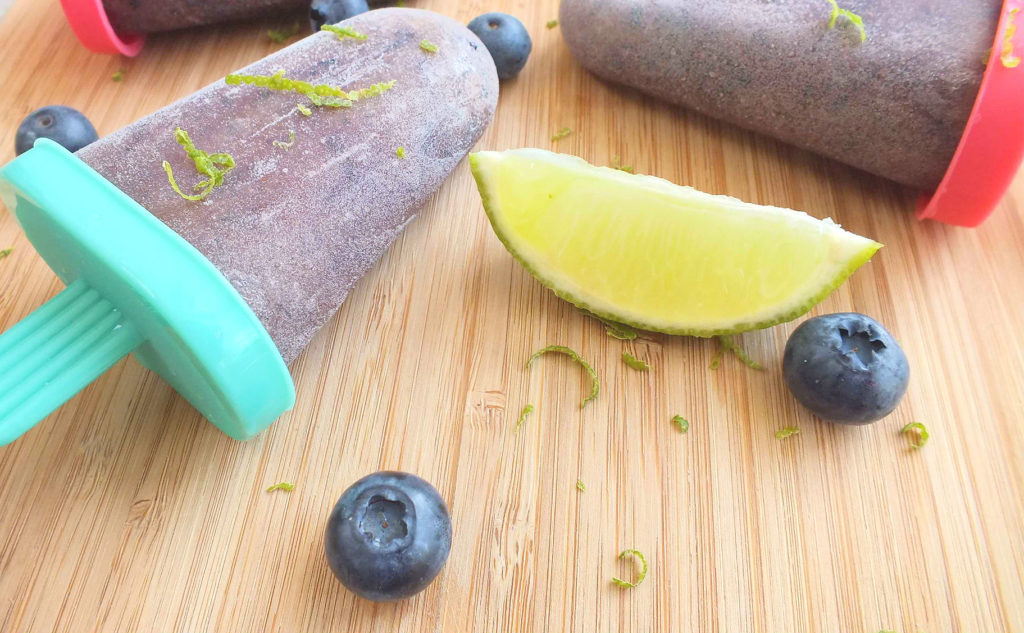 The first time I went to make these I couldn't find any moulds, so after hours of looking (OK not that much looking) I ended up drinking the smoothie straight from the blender with a draw. It was good. Really really good. But the next day I tried again, armed with new moulds and much less hungry, and it turns out the mixture does taste even better in popsicle form. The yogurts give them the best creamy texture and we also had about 100 limes to use up from a recent party – so on went the lime zest sprinkles, which thankfully gave the most amazing kick and finished these off perfectly. But to be honest there is no wrong when it comes to ice-lollies. Everything is right. Sprinkle whatever you fancy on these babies (I hear they're quite good with a raw chocolate snap coating too).
Acai Berry Popsicles with Lime Zest Sprinkles
Prep time:
Cook time:
Total time:
Easy, refreshing, berry superfood ice-lollies.
1 1/2 cups fresh blueberries/strawberries/bananas mixed
1 1/2 cups lacto free or dairy free yoghurts (I used raspberry flavour)
A squeeze of maple syrup or sweetener of choice
2 tbsp freeze dried acai powder
The zest of 2 limes
Place the mixed fruit, yogurt, and sweetener into a blender.
Cover, and mix until fruit is chunky or smooth, whatever you fancy.
Fill popsicle moulds 3/4 full with fruit mixture (if you don't have moulds you could use paper cups covered with a strip of aluminum foil and just poke a popsicle stick through the center of the foil on each cup!)
Place the moulds in the freezer for at least 5 hours.
To serve, run under hot water to loosen the popsicles free!