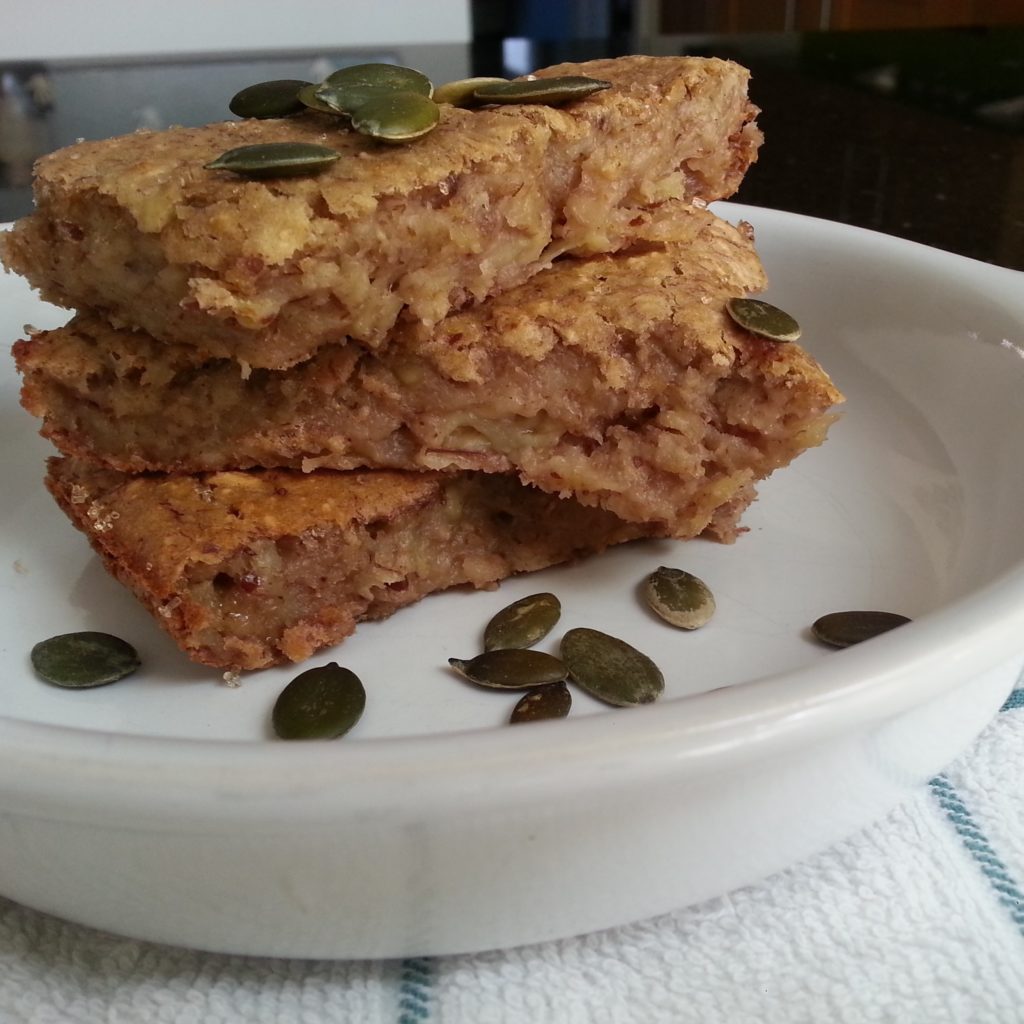 I love eating these baked oatmeal bars straight out of the oven for breakfast with yogurt or cutting into bars, letting cool in the fridge and grabbing on the go when I need that bit of energy. I love that they're soft as opposed to crunchy and keep you going for hours while being full of flavour, fiber and protein.
The recipe is a rough guide so feel free to play around with the ingredients (try peanut butter, nuts, seeds, fruit etc even dairy free chocolate).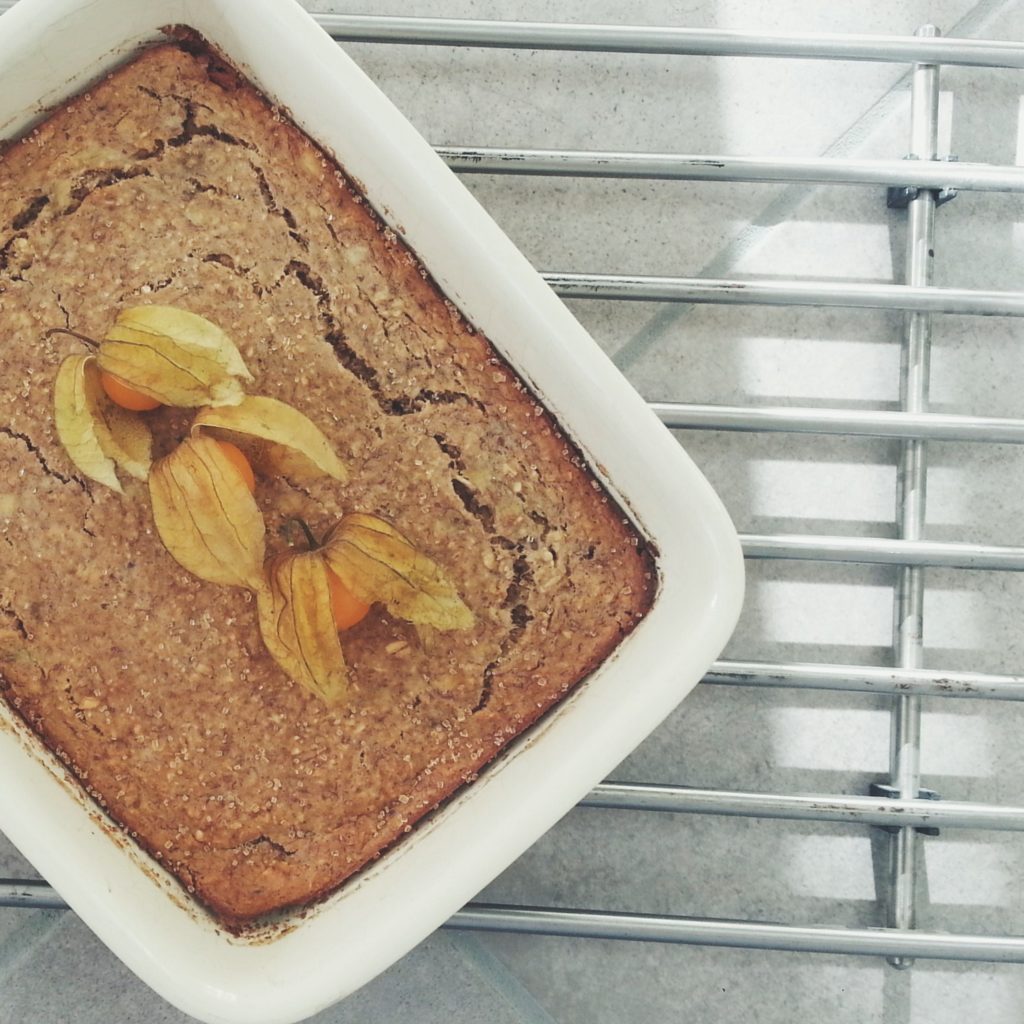 Baked Banana Oat Power Bars
Prep time:
Cook time:
Total time:
Power up with these breakfast bars.
3 cups certified gluten free oats
2 mashed ripe bananas
2 cups dairy free milk (I love to use rice for baking because its the sweetest non-dairy milk, and I find I can add less sugar or sweetener to the mixture overall)
2 tsp ground cinnamon
2 tsp vanilla extract
1 tsp baking powder
2 tbsp ground flax (let sit with 4-5 tbsp of boiling water for a few minutes if you have the time, as it thickens it up to act like an egg)
A pinch of salt
1/4 cup maple syrup or sugar/ sweetener of choice
3 tbsp liquid coconut oil
3 tbsp brown rice or hemp protein powder (can easily omit)
Preheat oven to 180°c and grease a baking tray or dish.
Combine all dry ingredients before mashing the bananas and adding to the mixture along with the rest of the wet ingredients.
Mix well before pouring batter into tray and baking for 30/35 minutes!