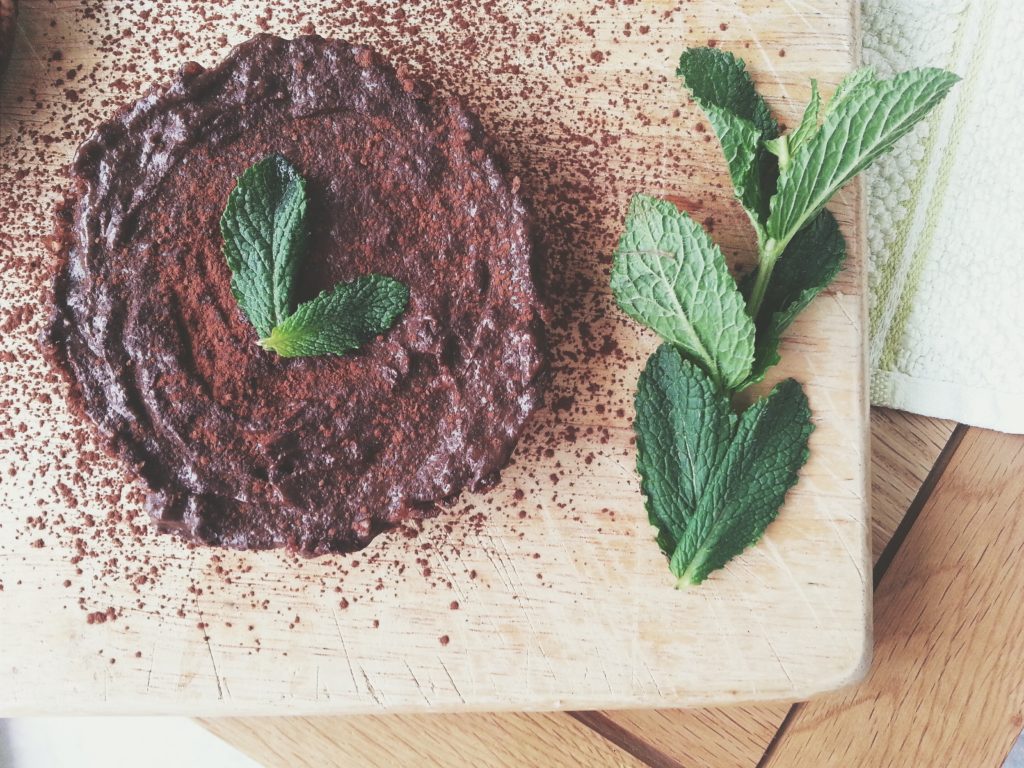 Rich, chocolately, brownie-tart heaven, made from natural ingredients and free from gluten, lactose and other ingredients such as eggs.
These fudge brownies are incredibly easy to make and they look lovely too. A wonderfully decadent treat with a walnut base and sweet chocolate filling. Top with mint leaves, if you wish.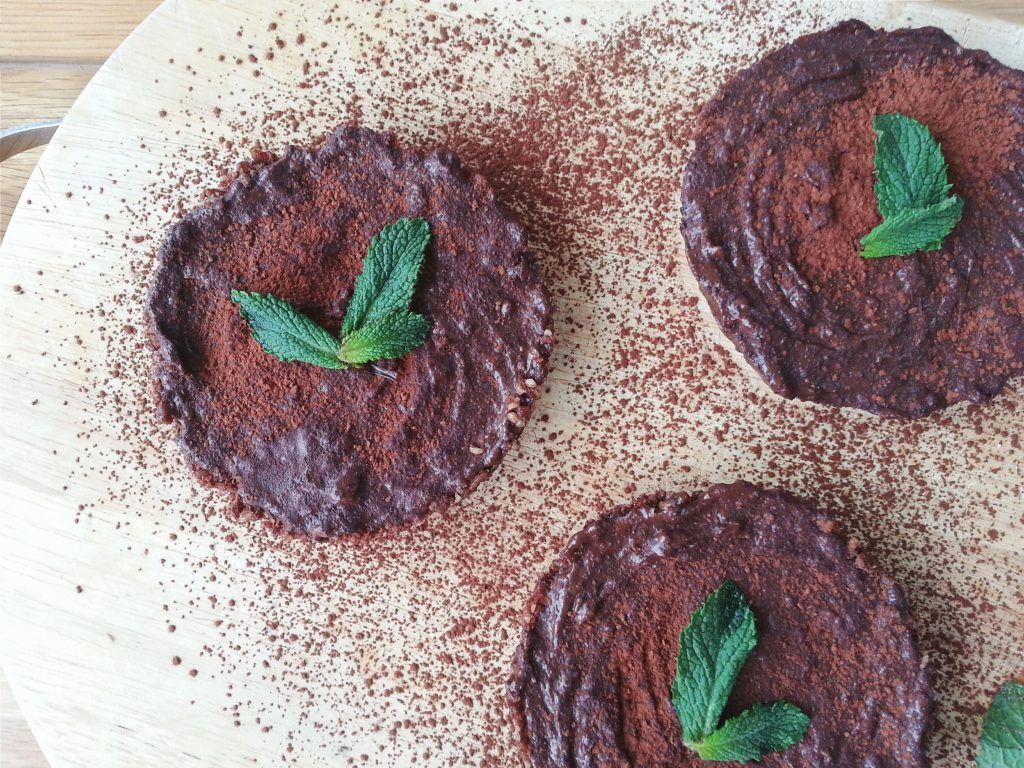 Fudge brownie tarts
Really simple, no bake, chocolatey treats.
140g walnuts
30ml coconut oil
30ml maple syrup
30g raw cacao or cocoa powder
1/4 tsp sea salt
1/2 tsp cinnamon
1 tsp pure vanilla extract
2 ripe bananas
60g cacao or cocoa powder
4 tbsp peanut butter
4 tbsp maple syrup
Mint leaves to garnish (optional)
Add the walnuts to the bowl of a food processor, and blitz. Pour in the coconut oil and maple syrup and blitz, followed by the cacao or cocoa, salt and cinnamon. Process until well blended and starting to come together in a ball.
Spread the mix into the base of small tart cases or one large one if you prefer, and push down with your fingers to the edges until evenly distributed (lining the trays with cling film first makes it much easier to get the tarts out). Place in the freezer while preparing the topping.
Add the bananas, cacao, peanut butter and maple syrup to the bowl of the food processor (no need to clean) and blitz until silky smooth.
Spread the chocolately top mix over the bottom layer base until evenly distributed.
Place in freezer for at least 30 minutes.
Top with mint leaves if you wish and serve.