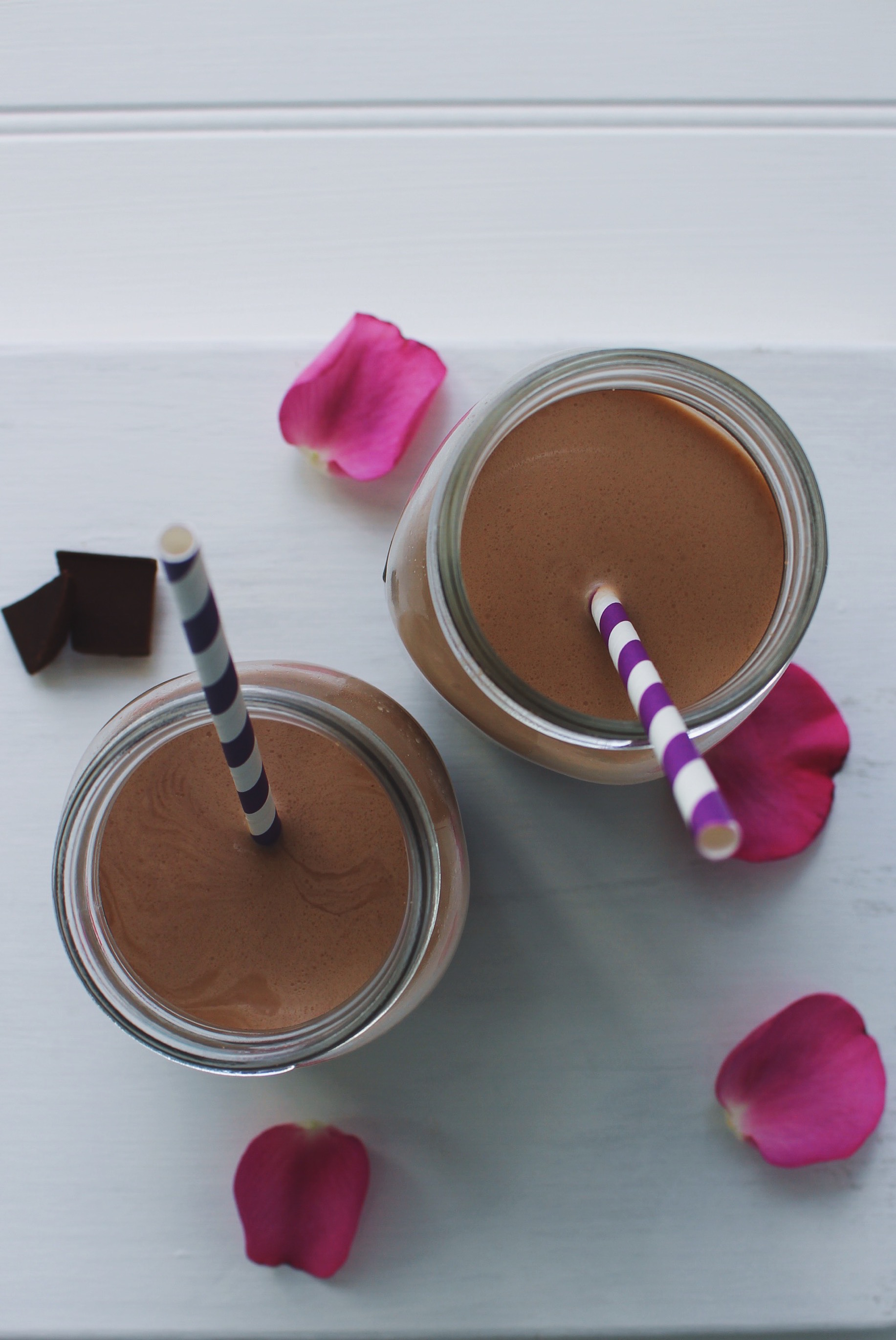 A couple of weekends ago I won a milk maker.
"A what?!" I hear you cry – yes a milk maker. It's quite possibly the most awesome kitchen appliance you've ever seen.
If you missed my recent post, I was lucky enough to get invited along to the Health Bloggers Community 2.0 launch and latest Wellicious event. A morning of beautiful yoga, delicious raw treats and all things health and wellness was made even better by me winning a Hopps and Woolf milk maker.
I'd had a crappy week full of stressful work, late nights and a tummy bug and having an new super-easy way to make plant milk at home was the perfect boost I needed to get back on track.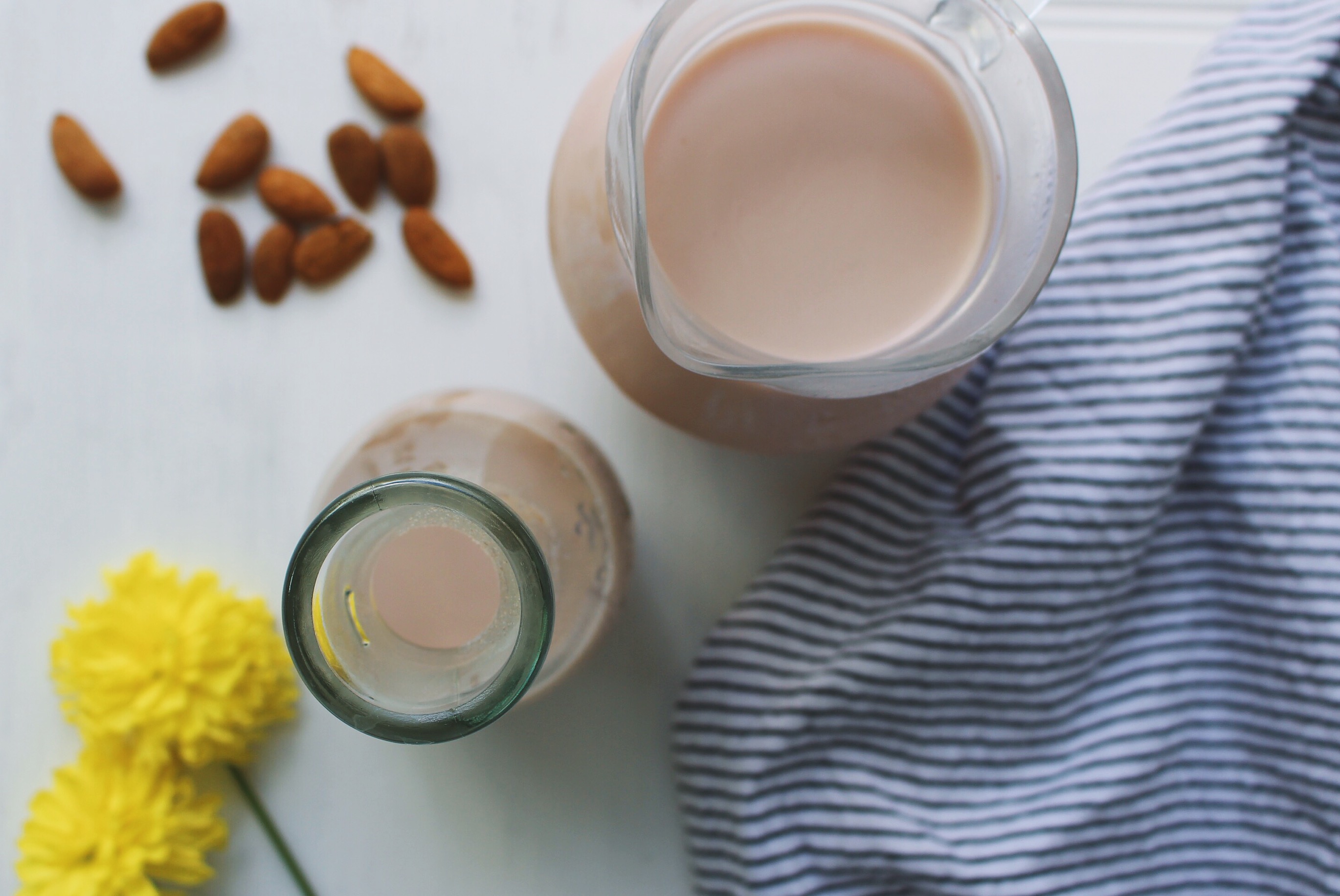 One of the easiest transitions I've found on the low FODMAP diet is the removal of dairy milk. Albeit I was never in love with the stuff, but the number of great alternative plant-based options in the supermarket keeps growing. There's been a lot of press recently about the quality of these milks however, and just how small the amount of nuts often is in the sometimes extensive ingredient which can include added sugar, gums and preservatives. As always, I've found the easiest way to make sure you're getting as much good stuff as possible, is to make your own!
Enter the awesome Hopps and Woolfe milk maker.
I've had a go a couple of times at making my own plant milk at home, using a food processor and a fine-mesh nut bag. It tasted delicious – but has always been a bit of a faff and takes a lot of time. One of the other downsides was that it only lasted one-two days in the fridge. When I'm working long hours during the week I've never got a chance to get through it all. Along with blending nuts and water, The Hopps and Woolfe milk maker gently heats and pasteurises the resulting milk, allowing you to make nut milk that lasts up to five days in the fridge. All you have to have to do is add your ingredients, hit one button, wait twenty minutes and then strain through a sieve and you've got yourself incredible plant based, dairy free, low FODMAP, homemade nut milk.
There are so many variations of nut milk you can make – did I mention it also has a soup and smoothie setting too? But two variations I've tried and couldn't wait to share have to be my Simple Almond milk and my Double Choc Hazelnut milk. Rich in protein, fibre and magnesium, with the lowest percentage of saturated fats of any nuts, hazelnuts make a great base for a nut milk. Add some cacao, a pinch of salt and some maple syrup and you've got yourselves a party. Almonds on the other hand are some of the most alkalising nuts around, boasting an incredibly impressive nutrient profile and a delicious flavour for a simple, refreshing low FODMAP milk.
Serve either over ice for chilled milk or go fancy by serving warm with ingredients such as mint leaves, orange zest or vanilla and cayenne.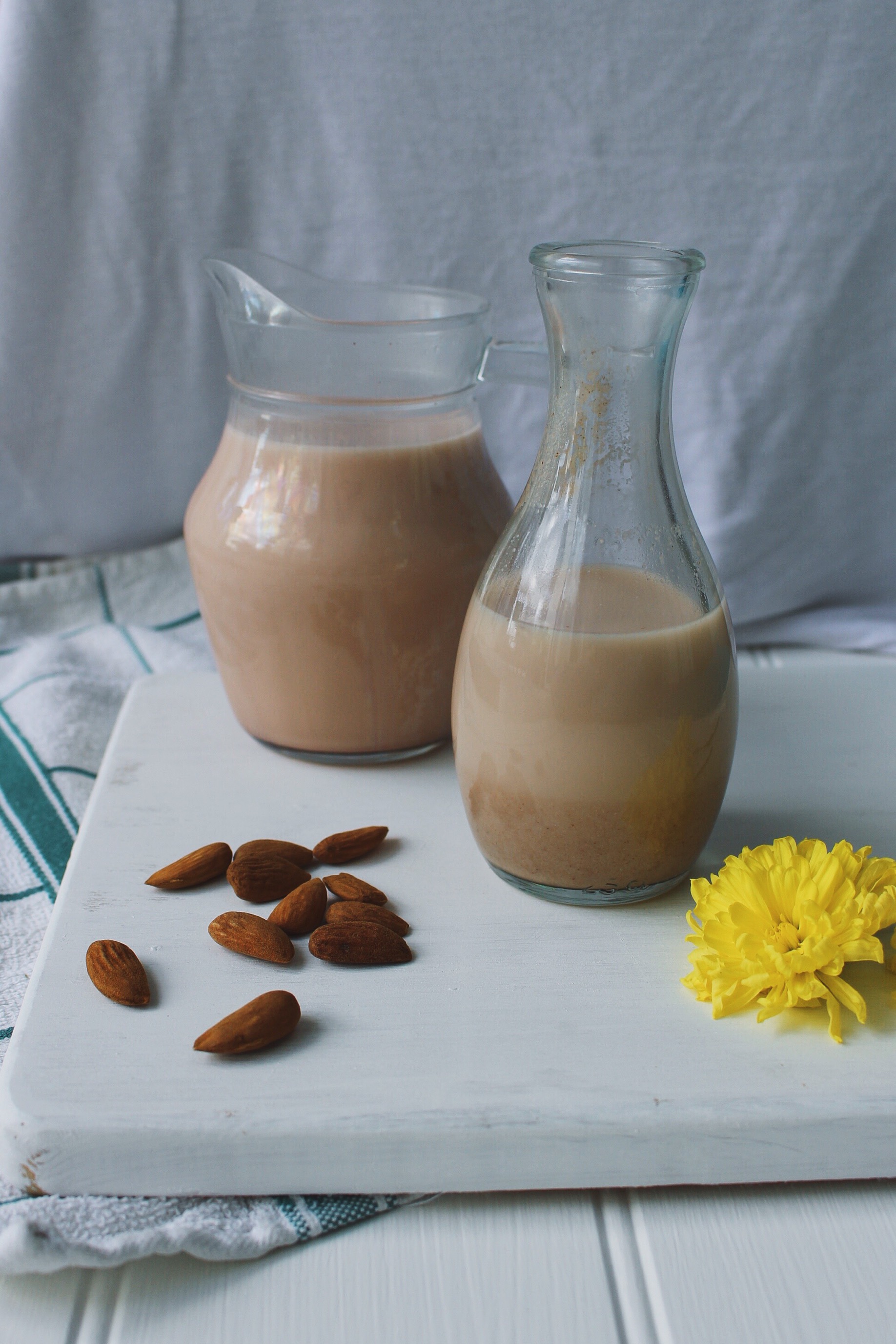 Both milks taste amazing by themselves but they can also be used as a great base for smoothies and desserts, or poured over freshly made granola for breakfast. The only, only thing you must do – is soak your nuts! They'll get plump and double in size ready for blending. You'll thank me for it I promise. So go on, pick that plant based milk flavour you've always wanted to try and get milking.
Other great home-made nut milk recipes on the web:
super thick diy chocolate almond milk – Minimalist Baker
creamy chocolate and + coconut cinnamon almond milk – Healthy Happy Life
brazil nut milk – Elena's Pantry
matcha cashew milk – Gratitude and Greens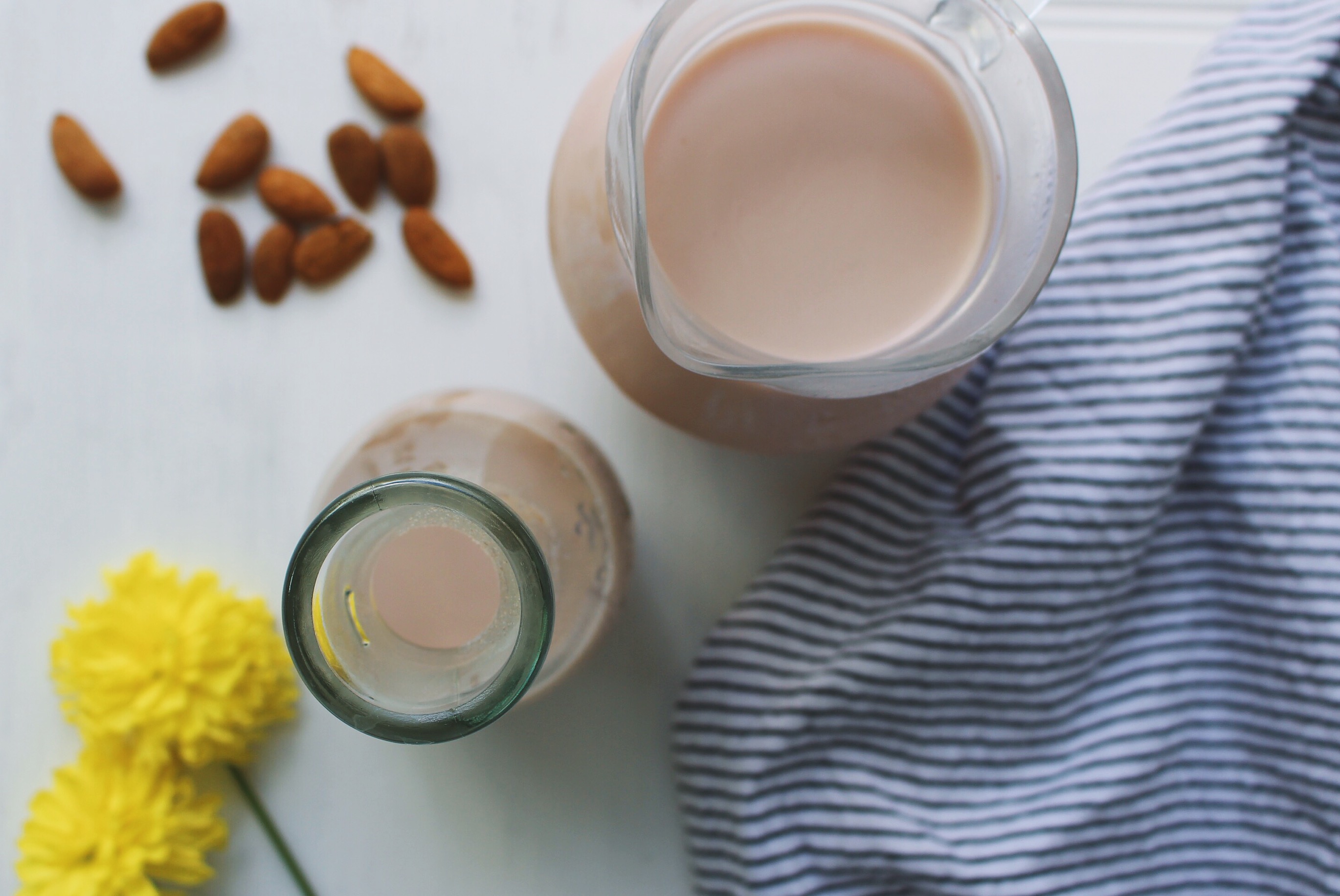 An intolerance to dairy is less severe than an allergy, but it can also bring about digestive, skin and inflammatory symptoms – most common for IBS sufferers is the inability to digest lactose. Monash University have recently released an updated  food list including some great dairy-free alternatives. For more information and a great post on the topic, you can visit The Well Balanced FODMAPer.
NUT MILK TWO WAYS: Simple Almond and Double Choc Hazelnut
Two incredible plant based, dairy free, low FODMAP, homemade nut milk recipes using the Hopps and Woolfe milk maker.
For almond milk: 60g raw almonds (soaked overnight), roughly 1L filtered water
For double chocolate hazelnut milk: 60g raw hazelnuts (soaked overnight), 2 heaped tbsp cacao powder, 2 tbsp maple syrup, pinch of sea salt, roughly 1L filtered water
Add either set of ingredients to the Hopps and Woolf milk maker.
Close the lid, switch the machine on and wait for twenty minutes while it gently heats, blends and pasteurises the ingredients.
Sieve milk into a bottle or container (I like to do this twice to ensure it's as smooth as possible).
Serve warm straight away or leave to cool down before storing in the fridge for up to five days.