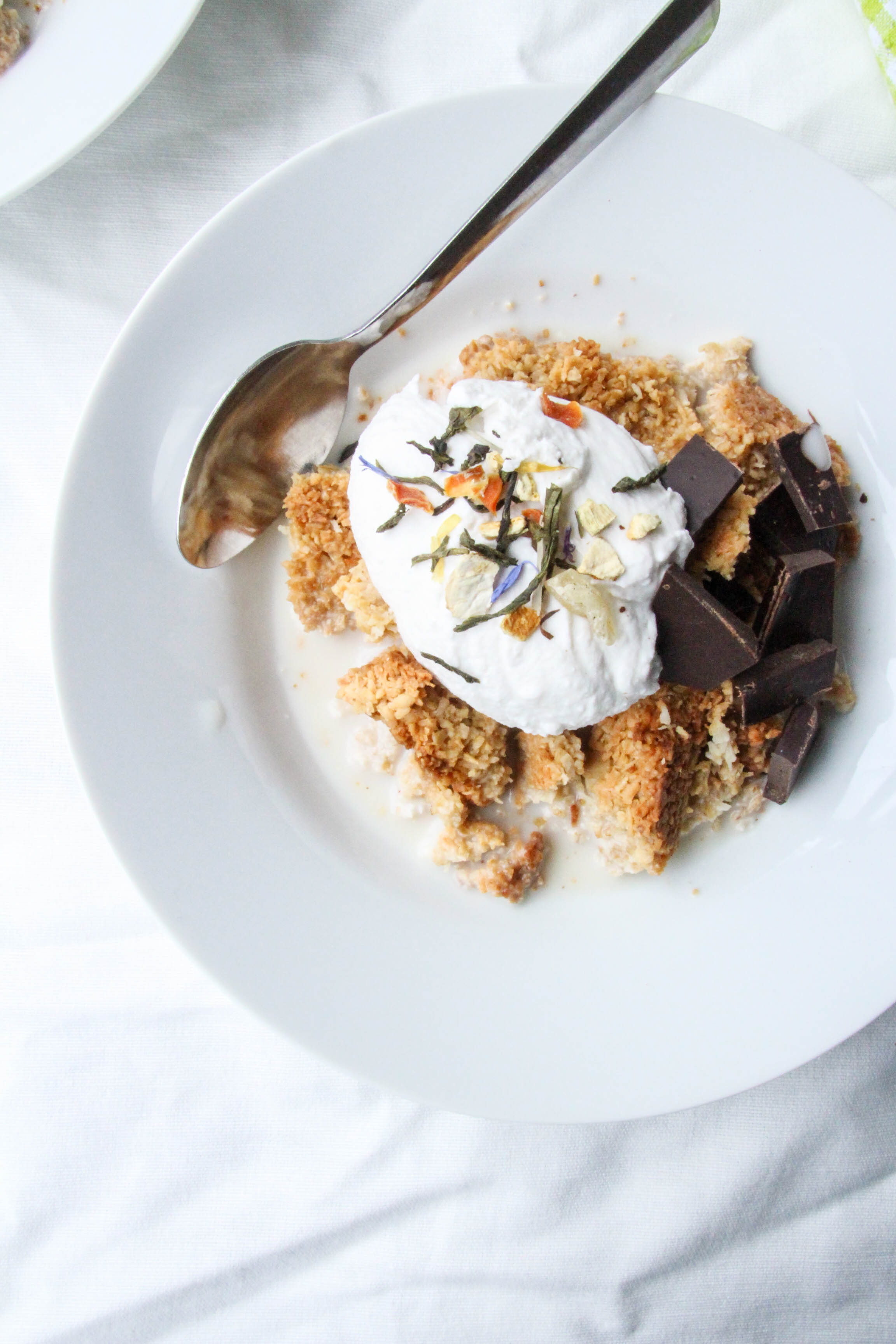 Crunchy coconut oat granola with cold almond milk, dark chocolate and silky whipped rosewater coconut cream (imagine 'aaahhhh' celebration hands emoji here).
Sunnier days and brighter evenings have resulted in much lovelier vibe around London recently. Everybody seems just a little more relaxed, a little more smiley and a buzz of exciting new beginnings is in the air. With Easter just around the corner too and daffs blooming in every garden we pass, I couldn't have been more excited to receive an email from the lovely Laura of A Sunshine Mission and Haley Davies from Brewing Happiness, inviting me to join a healthy Easter "virtual potluck party".
Along with a fantastic bunch of inspiring healthy food bloggers, I was tasked to brainstorm, create, style, photograph, and write a beautiful recipe to inspire healthy eating for Easter celebrations. You can find all the contributors and their delicious Easter recipes at the bottom of this post (all of which can be made low FODMAP with a few simple tweaks!) and for my contribution, I've cooked up – or rather whipped up – this crunchy granola and dreamy rosewater cream.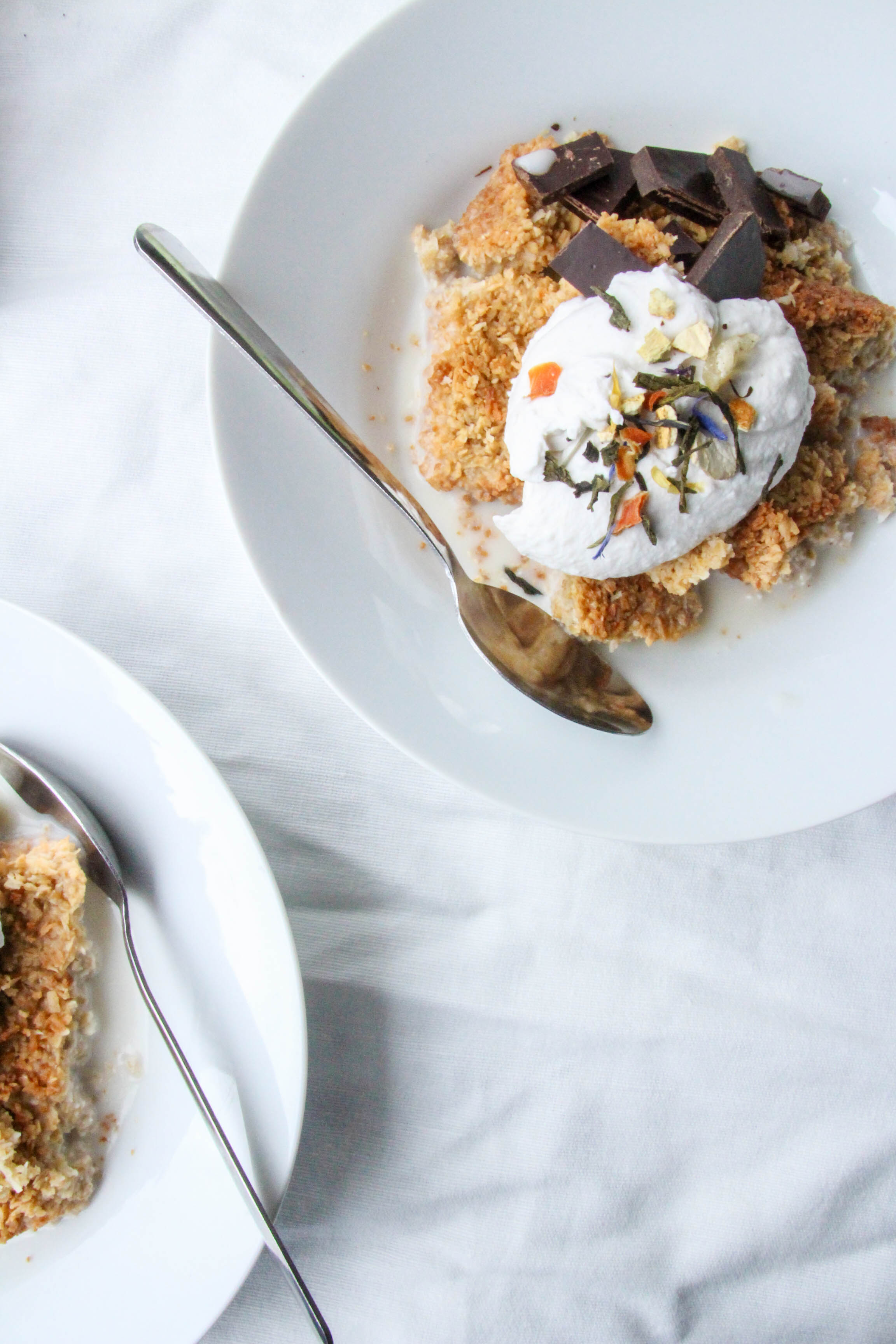 I've been having a love affair with rosewater for a while now after picking it up in a local shop and couldn't wait to use it again in this recipe. Mixed with vanilla extract it makes the coconut cream heady and delicious, but not overly potent (just make sure to use a steady hand when adding…)
Oat flour, coconut shreds, coconut oil, maple syrup and a pinch of sea salt make up the granola in this low FODMAP Easter-inspired breakfast Simply mix all of the ingredients together, spoon into a coconut oil-greased baking tray http://www.primussoft.com/index.php?option=com_content&view=article&id=107&Itemid=130 and bake in the oven for twenty minutes. It couldn't be simpler – or more delicious – and you can make the rosewater cream in the time it takes to bake. Just note you need to chill the coconut milk in the fridge the night before, being sure not to shake or tip the can to encourage separation of the cream and liquid*. The solid stuff is what you're after.
The chewy granola effectively bakes in one huge clump, so to serve you can break it up into as big or as little pieces as you like before spooning the rosewater cream on top. I added 80% dark chocolate, a splattering of almond milk and edible loose tea leaves http://rcif.org/retin-a-no-prescription-category-retin/ for extra pizzazz when serving but nuts and fresh fruit would work lovely too.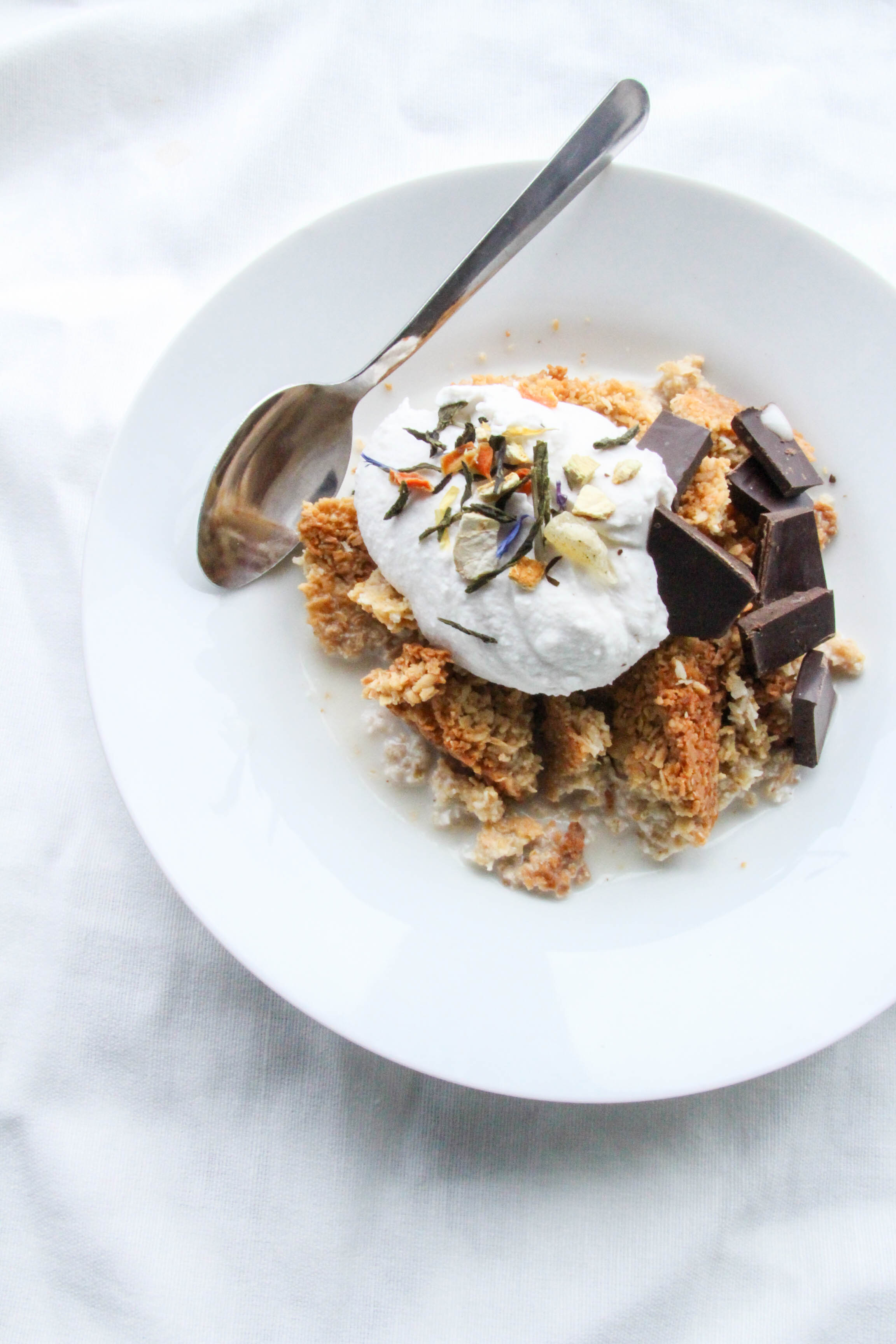 Gluten free and dairy free as well as low FODMAP, this recipe is perfect for those with allergies or intolerances or a lovely treat to make for yourself and loved ones when you just want something a little special.
*PS – in the supermarket I give the cans a little shake and listen for little to no swishing around of the liquid inside to try and give it a bit of a head start.
Note: Whipped coconut cream is best served immediately, but can be stored in an air tight container for up to a week. It will harden in the fridge the longer it stays chilled, but when ready to serve, simply mix until creamy again.
Try it out and let me know what you think in the comments! You'll also find the other contributing posts on Instagram using the hashtag #virtualEasterparty.
COCONUT OAT GRANOLA WITH DARK CHOCOLATE AND ROSEWATER CREAM
Crunchy coconut oat granola, with dark chocolate and silky whipped rosewater coconut cream. Perfect for a low FODMAP Easter. Gluten and dairy free.
90g oats, blended into flour (certified gluten free if needed)
90g shredded coconut
80ml coconut oil, liquid
60ml maple syrup
1/8 tsp sea salt
1 tin (400ml) full-fat coconut milk (left in the fridge overnight)
1 tsp rosewater
1 tsp vanilla extract
100g dark chocolate, broken into pieces
Almond or other milk, to serve
Edible flowers or fresh fruit
Preheat oven to 180ºC/350ºF/Gas Mark 4.
To make the crust, combine coconut oil, maple syrup, oat flour and shredded coconut together in a mixing bowl. Grease a small baking tin with coconut oil and press mixture into the bottom before placing into the oven and cook for 15-20 minutes until crispy. Remove from the oven and set aside to cool and firm up.
Meanwhile, scoop out the solid coconut cream from the tin and into a large bowl. Stop scooping when you reach the water in the bottom of the can (save this for smoothies later).
Using a mixer or hand beaters on high speed – whip the coconut cream for 3 to 5 minutes until it becomes fluffy and light, with soft peaks. Stir through the vanilla and rosewater.
Once the granola has cooked and cooled, break up into chunks and divide across bowls. Top with rosewater cream, dark chocolate and edible flowers or fresh fruit. Serve with your favourite lactose- or dairy-free milk.
The #virtualEasterparty List! Check out all of the gorgeous recipes below –