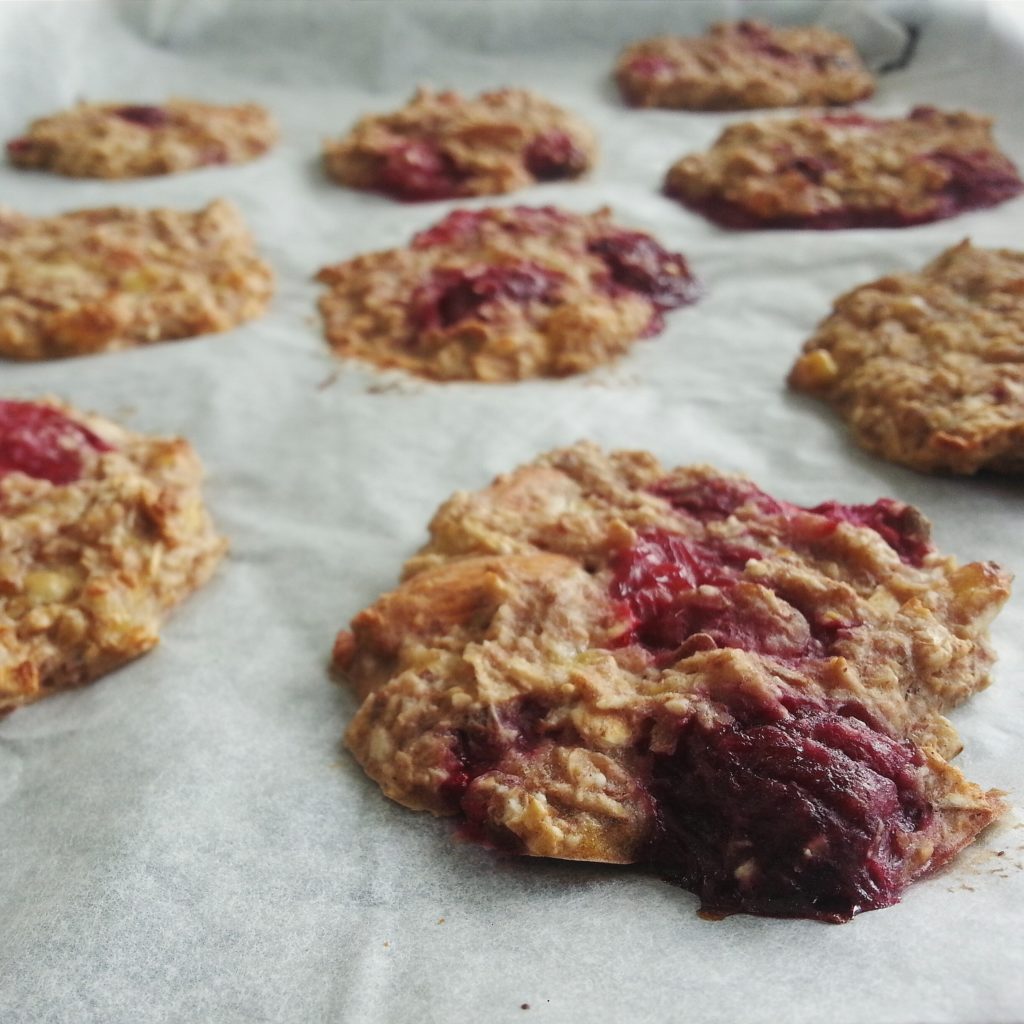 Sometimes there's just nothing better than a cookie. But when you've spent two hours at the gym one morning doing the latest 'body balance' fat burning routine with some questionable moves and a very sweaty moustached instructor that resembles an aged Hulk Hogan, you don't want a double chocolate chip triple butter cookie. Well you do but – you want a healthy cookie, that won't make everything you had to go through that morning completely redundant…
These require one bowl and about 20 minutes. Gluten and dairy free (and vegan too). Bring on the oat cookies.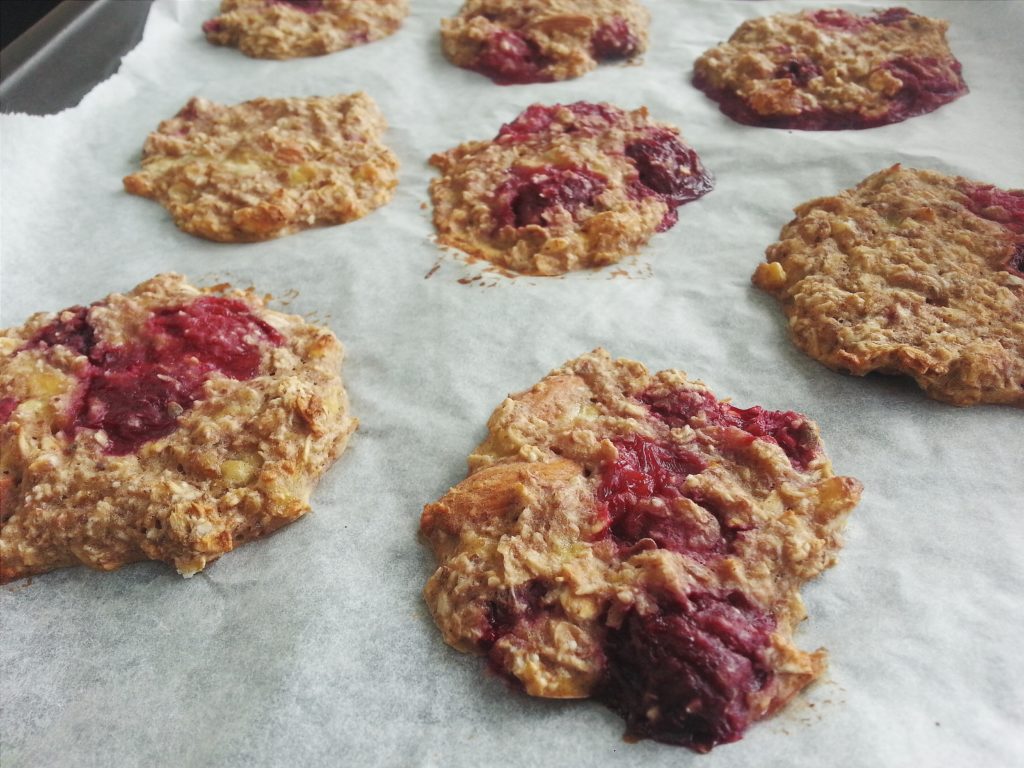 I make these on a regular basis. When I've got that craving, or when I want something portable for breakfast or a pick me up late afternoon – they're even good as a post work out snack if you chuck some vegan protein in there too (I like rice or hemp). I got the concept after seeing this gorgeous recipe and then this two ingredient cookie recipe – I just add in whatever I fancy at the time!
I thought I'd switch it up a bit this time and try adding raspberries which I loved – that burst of fresh flavour is really good.
Raisins (careful if low FODMAP), dairy free chocolate chips, peanut butter, dried cranberries, vegan protein powders, cacao powder, coffee, cocoa nibs, chopped nuts, coconut flakes (again use only a little if low FODMAP)
Go onn whip em up this weekend. You know you want to.
Raspberry Splat Oat Cookies
Prep time:
Cook time:
Total time:
2 flax eggs (2 tbsp flaxseed + 5 tbsp water)
2 medium ripe bananas
2 tbsp refined coconut oil, melted
A splash of almond or other non dairy milk
1 tsp pure vanilla extract
3 tbsp maple syrup
1 1/2 cup gluten free rolled oats
1/2 tsp baking powder
1/2 tsp baking soda
A pinch sea salt
A pinch of cinnamon
3 tbsp raw almonds, lightly crushed (or sub other nut)
1 handful of raspberries (fresh or frozen)
1 tbsp of nut butter such as almond (can omit)
Preheat oven to 180 degrees and line or lightly grease a baking sheet.
In a large bowl combine flax seed and water and let rest for 5 minutes to achieve that "eggy" texture.
Mash in the bananas until well combined, and then add baking powder, baking soda, melted coconut oil, maple syrup, salt, vanilla, cinnamon and stir.
Add oats, milk and mix well.
Drop cookies by spoonfuls on your baking sheet – don't worry them expanding far.
Bake for 15-17 minutes or until the cookies are slightly golden brown.
Let rest on baking sheet for a few minutes before transferring to a cooling rack. After completely cooled, store in an air-tight container to keep fresh for up to a few days. Refrigerate or freezer for even longer storage time.