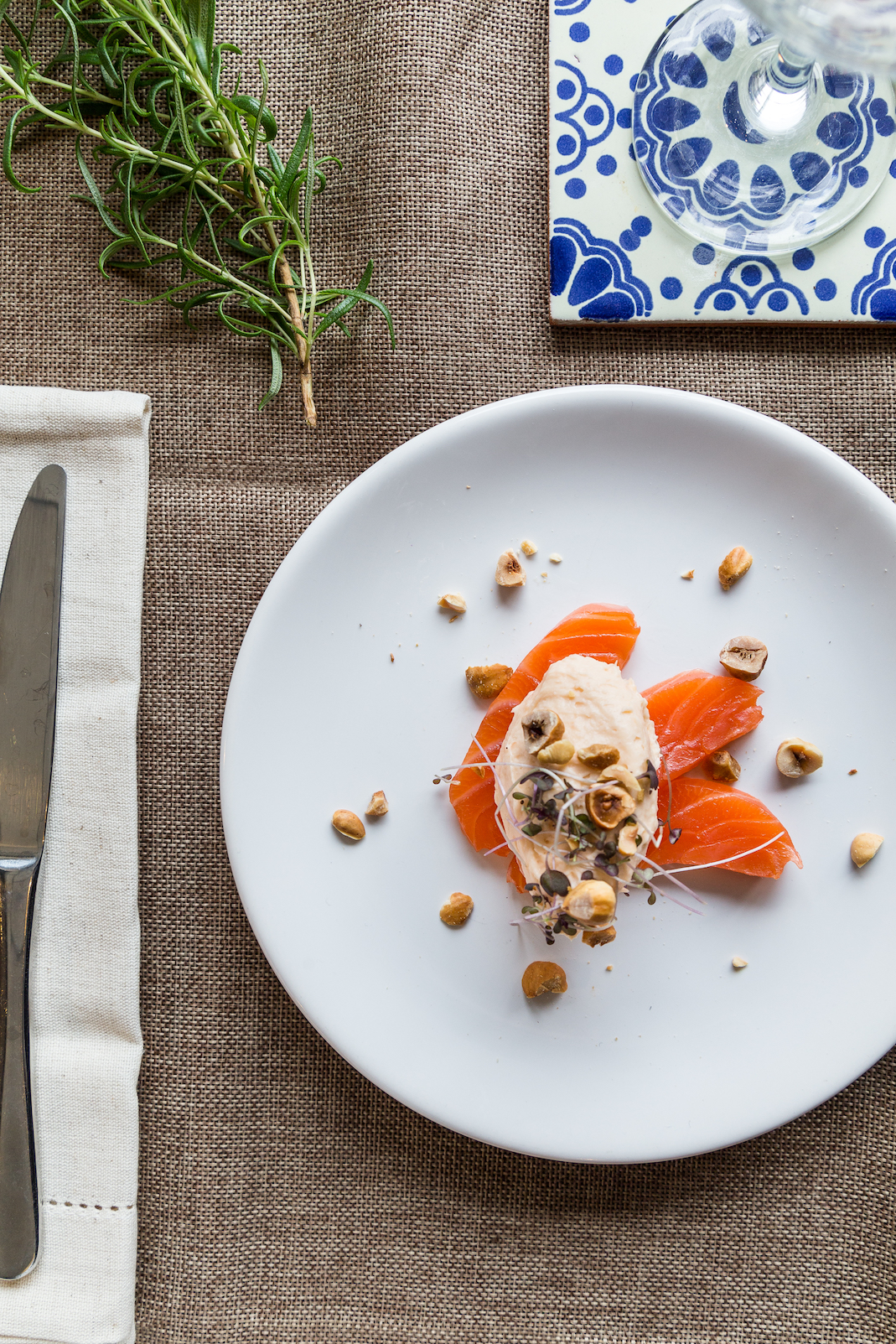 There are those days in life, when you get into bed, lay your head down on the pillow and can't wipe the giant grin off your face.
For me, the first Saturday in March was one of them.
Two classes and two exams away from completing my own Leiths School of Food & Wine Essentials Certificate, I joined graduate Lily Gjertsen and her small (but brilliant) team at the first Amateur Table supper club in Battersea.
Since graduating last year, Lily has joined forces with Leiths and London Cooking Project (a social enterprise committed to developing and nurturing young talent in the field) to create a series of London supper clubs, dedicated to celebrating fresh talent in the food industry. On the first Saturday of every month, a talented amateur chef is handed the reins of a professional kitchen and given full responsibility to develop their own menu and deliver it with a bang.
Heading up the first club was Lily herself – and man did she deliver.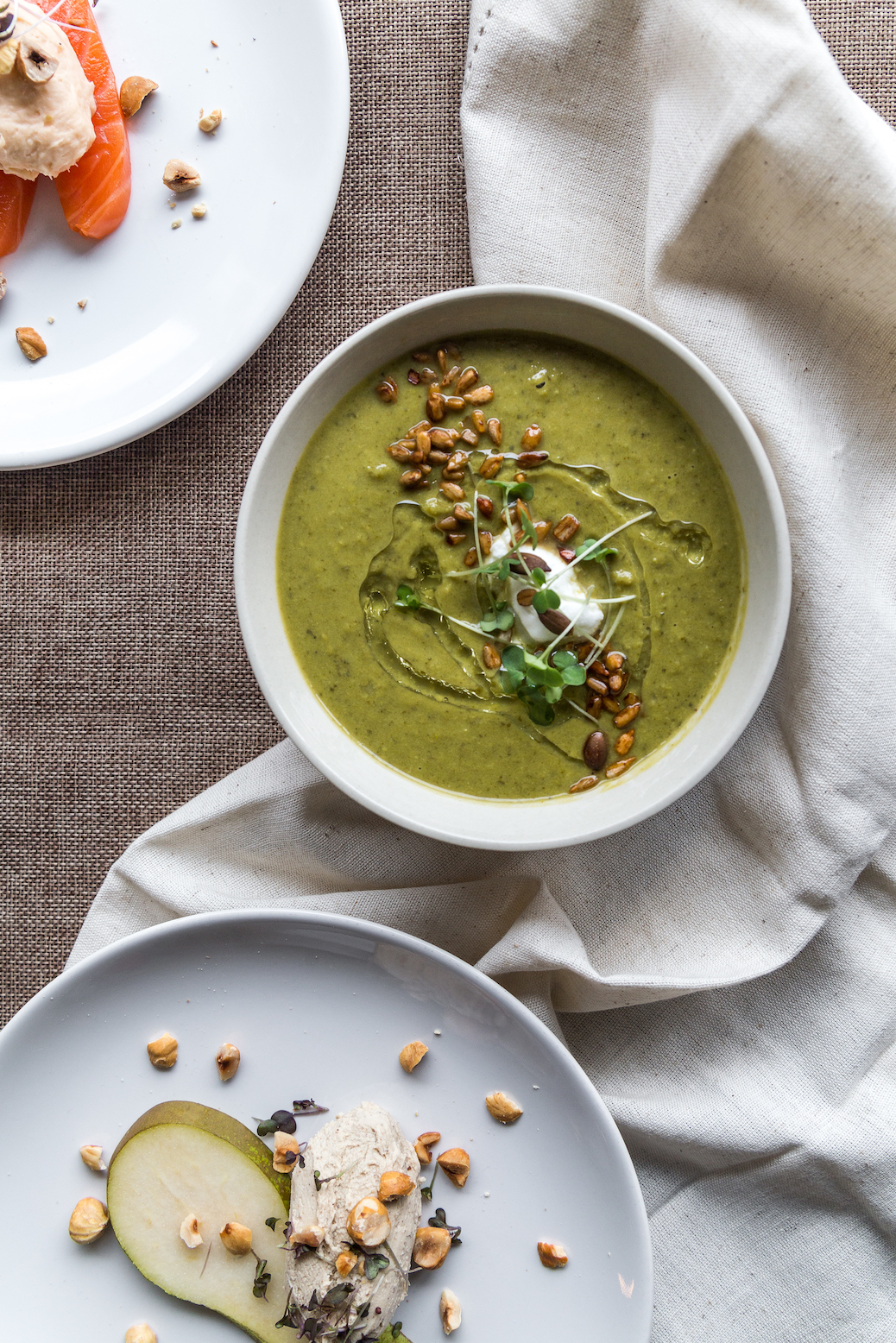 Half an hour before guests started to arrive, the buzz in the air was infectious. Candles flickered on tables, fairy lights adorned the walls and pots gently bubbled away on stoves. The epitome of calm, Lily gathered the team together to run through service, which included chefs who are due to run the show down the line. The idea is that you work at least one supper club before headlining your own to help get a feel for the team, running the event and the work that goes in behind the scenes. Creating a set menu, sourcing ingredients, working out costings, preparing the food and serving it to 45 – 50 people is no small feat if you're new to it all.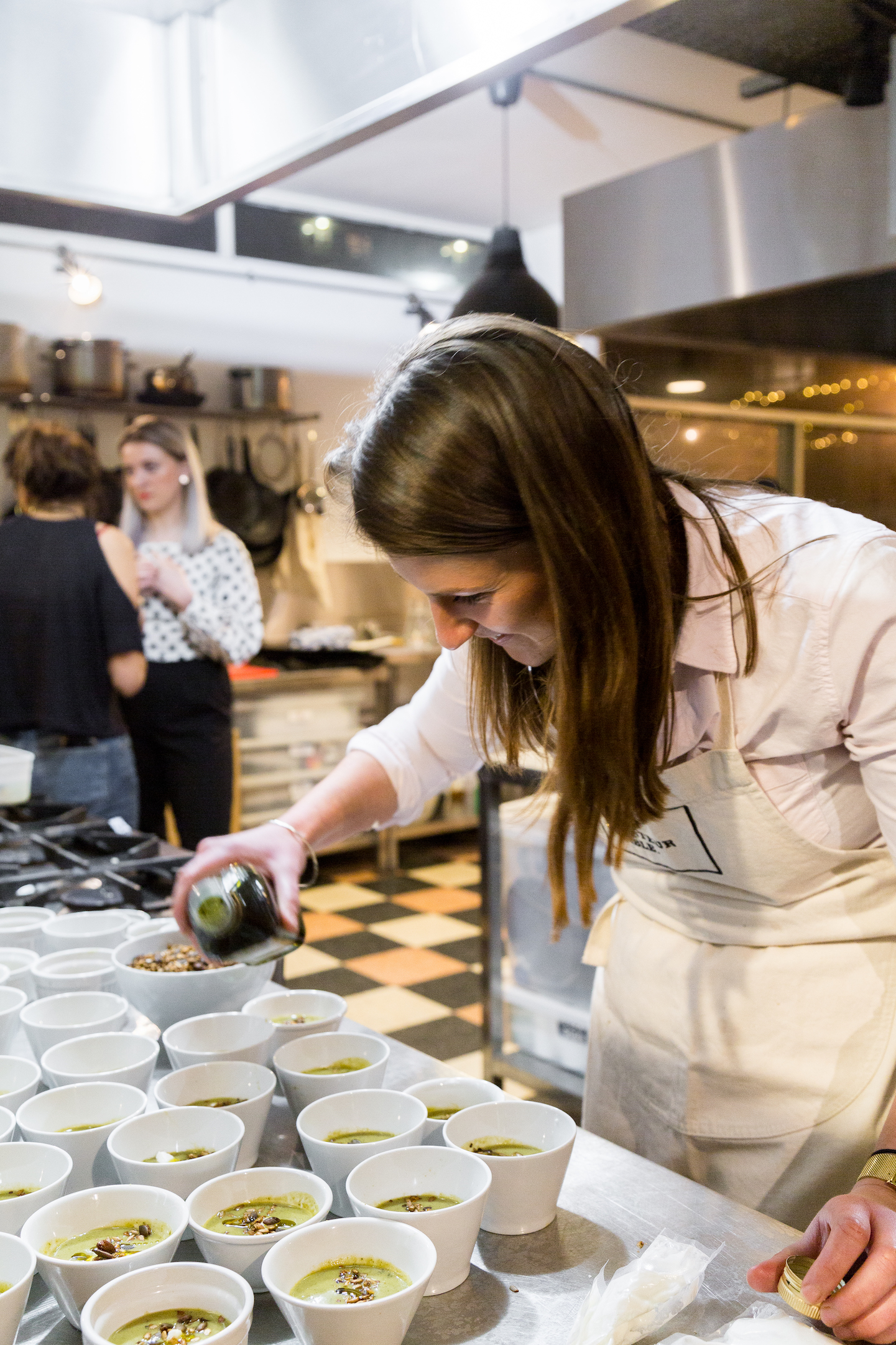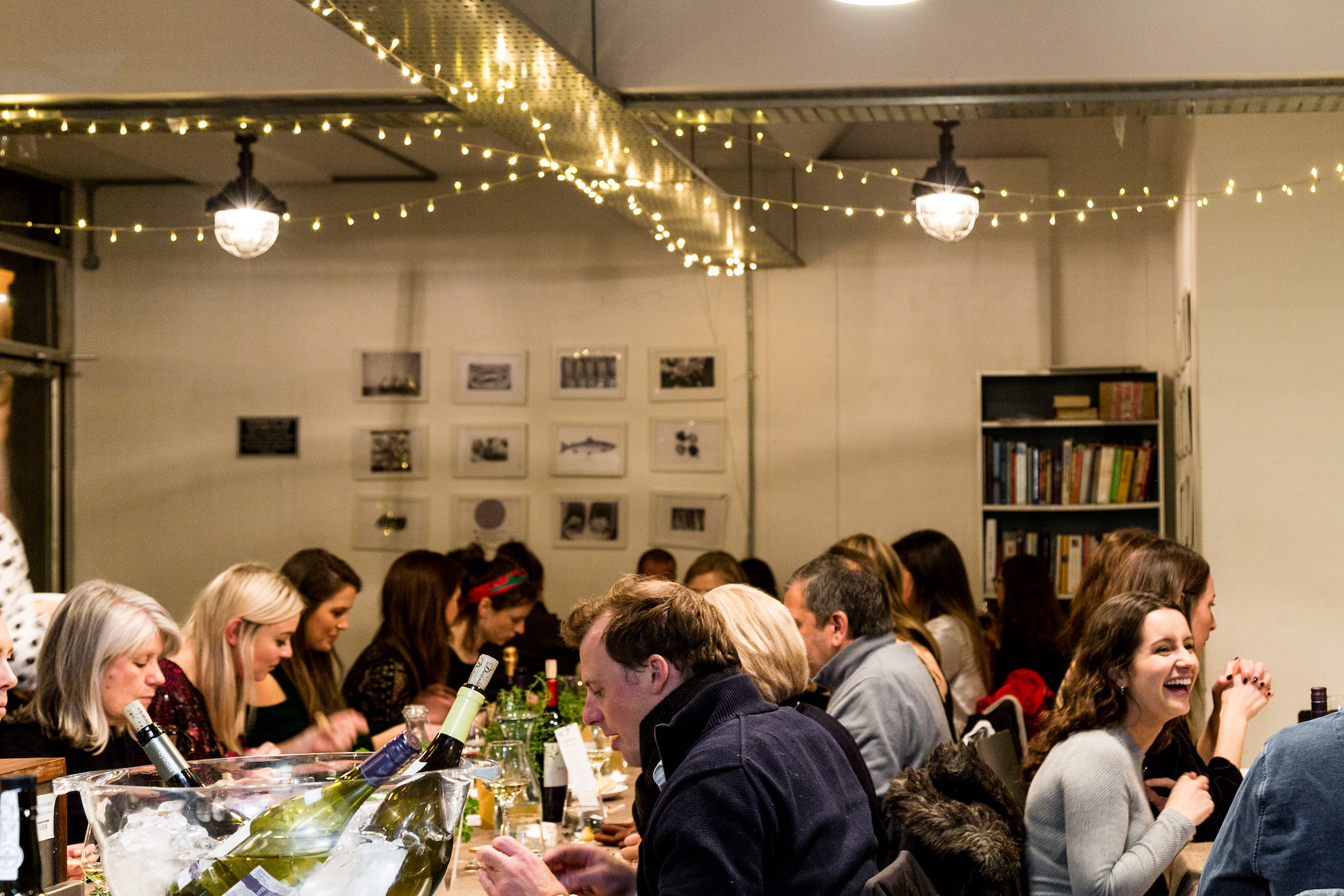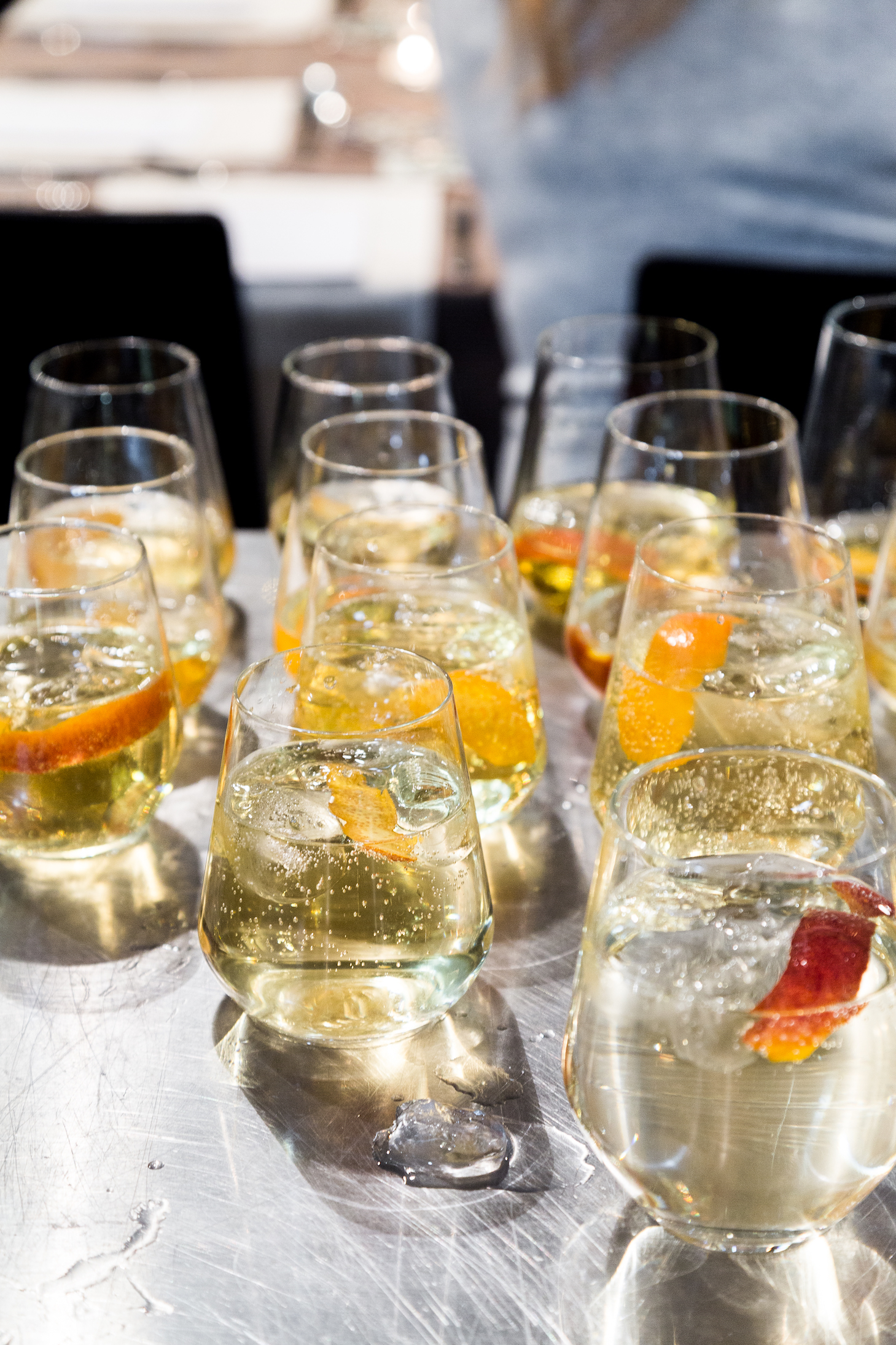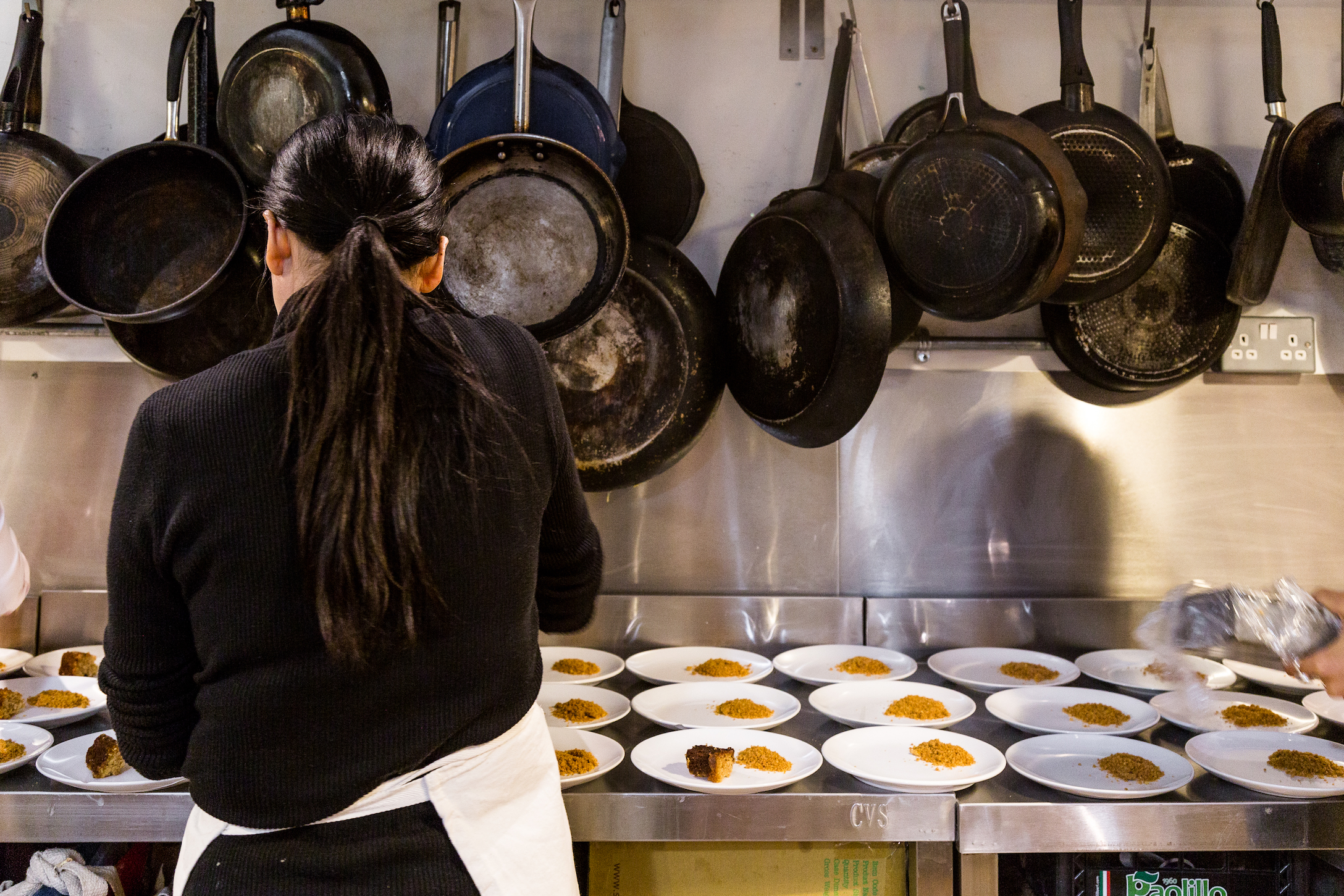 And so it began. Dish after dish of deliciousness. Watercress and pea gazpacho, goats curd, toasted seeds; smoked salmon mousse, roasted hazelnuts, lemon butter… 40 or so plates were lined up on countertops for each course and so quickly and elegantly were they filled and ready to serve.
Speeches were said, wine was drunk and from behind the scenes it felt not only seemless (largely thanks to the prep Lily had put in ahead of the evening) but so much fun to be part of.
Here's to learning even more at the next one and I hope to see you there!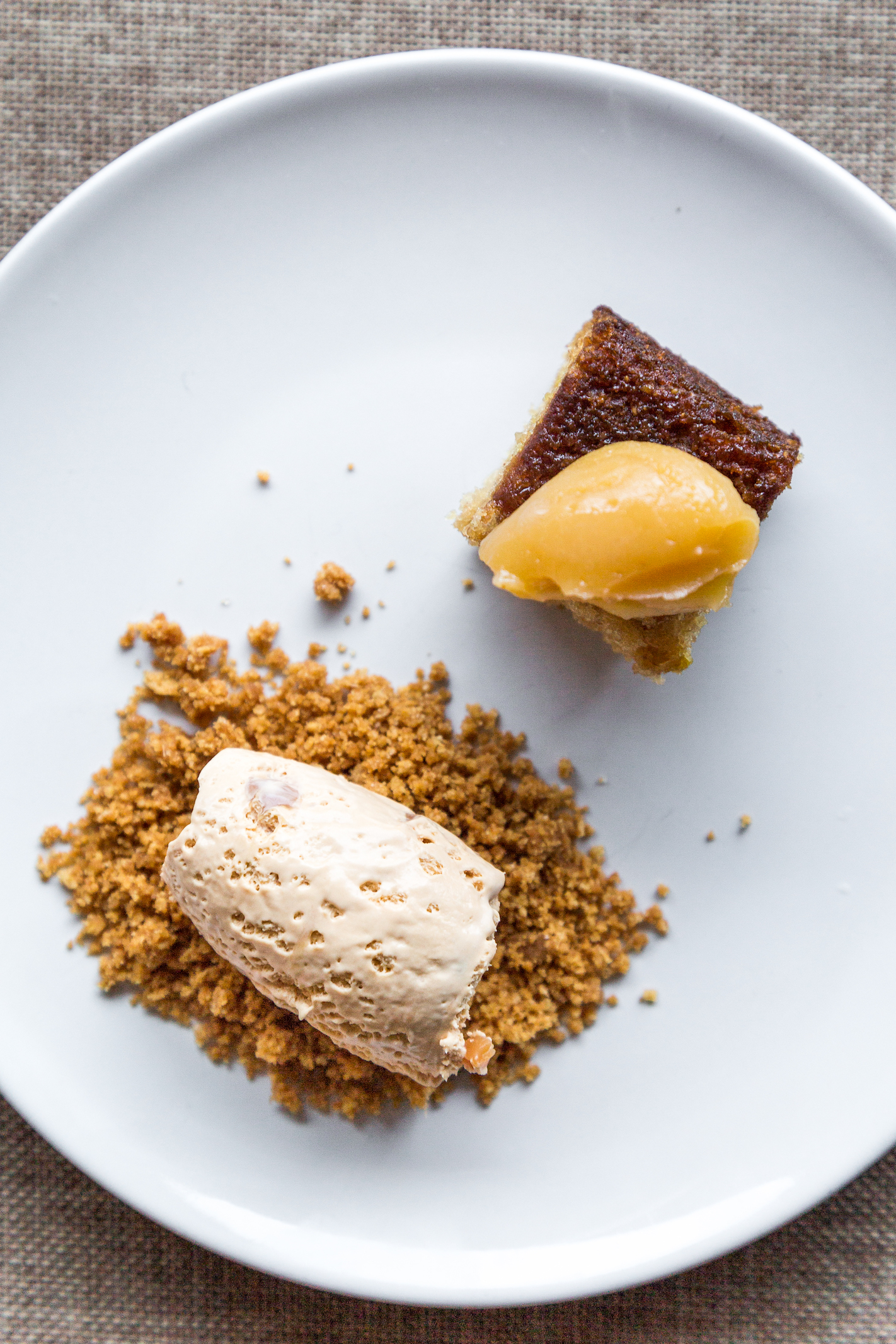 Sound like your kind of night? There's a handful of tickets left for the next supper club which takes place on Saturday 7th April! Leiths alumna Lola will be hosting an evening of Mexican delights, featuring dishes such as Chile en nogada (Turkish pepper, braised beef – or soya – walnut sauce, pomegranate) and Dulce de tajin (Vanilla panna cotta, compressed mango, chilli lime curd, salted tamarind caramel). All I can say is: yum. Learn more about the event and grab your ticket here.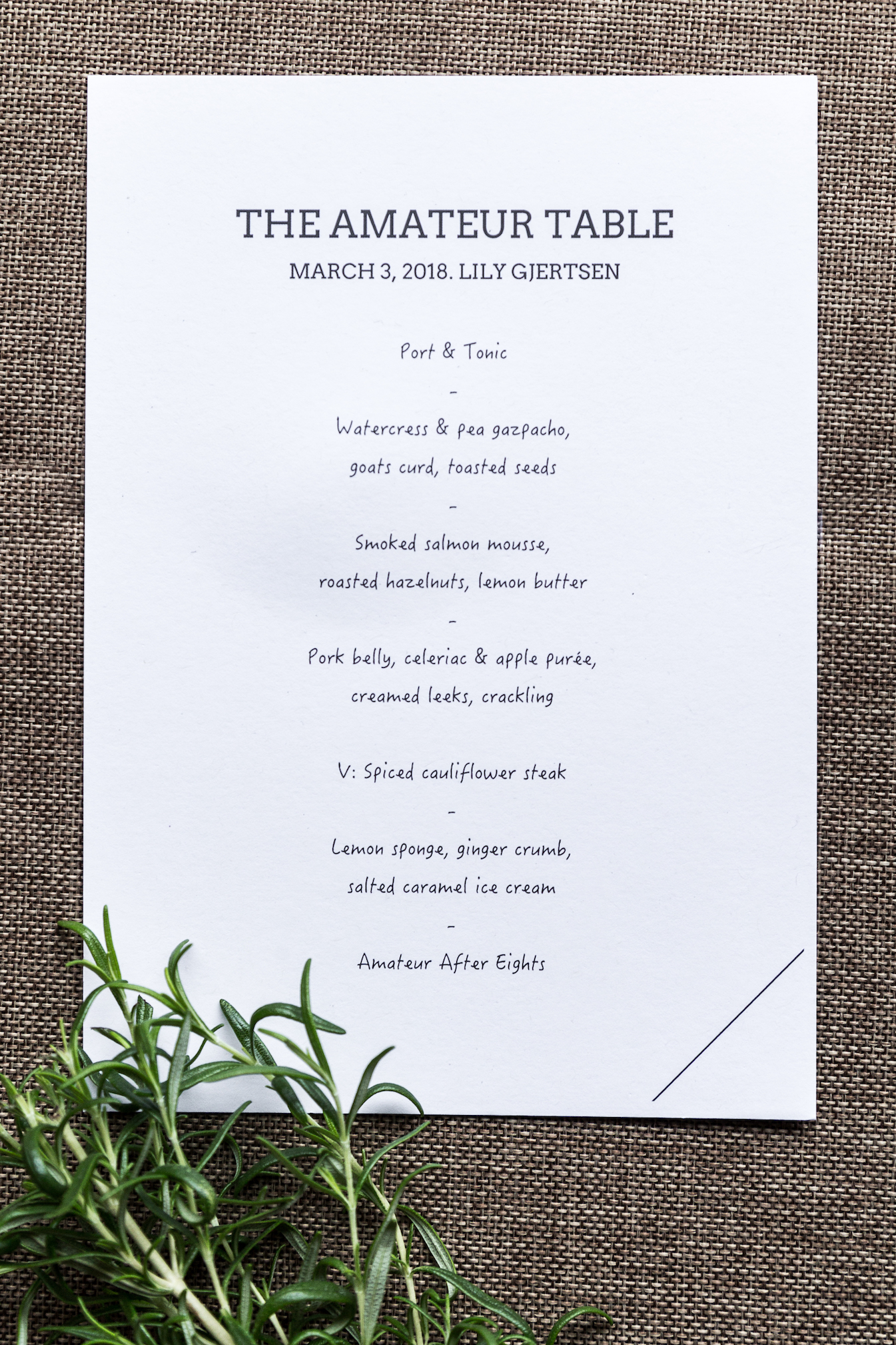 All photographs are by the brilliant Holly Farrier – a huge thank you to Holly for sharing.