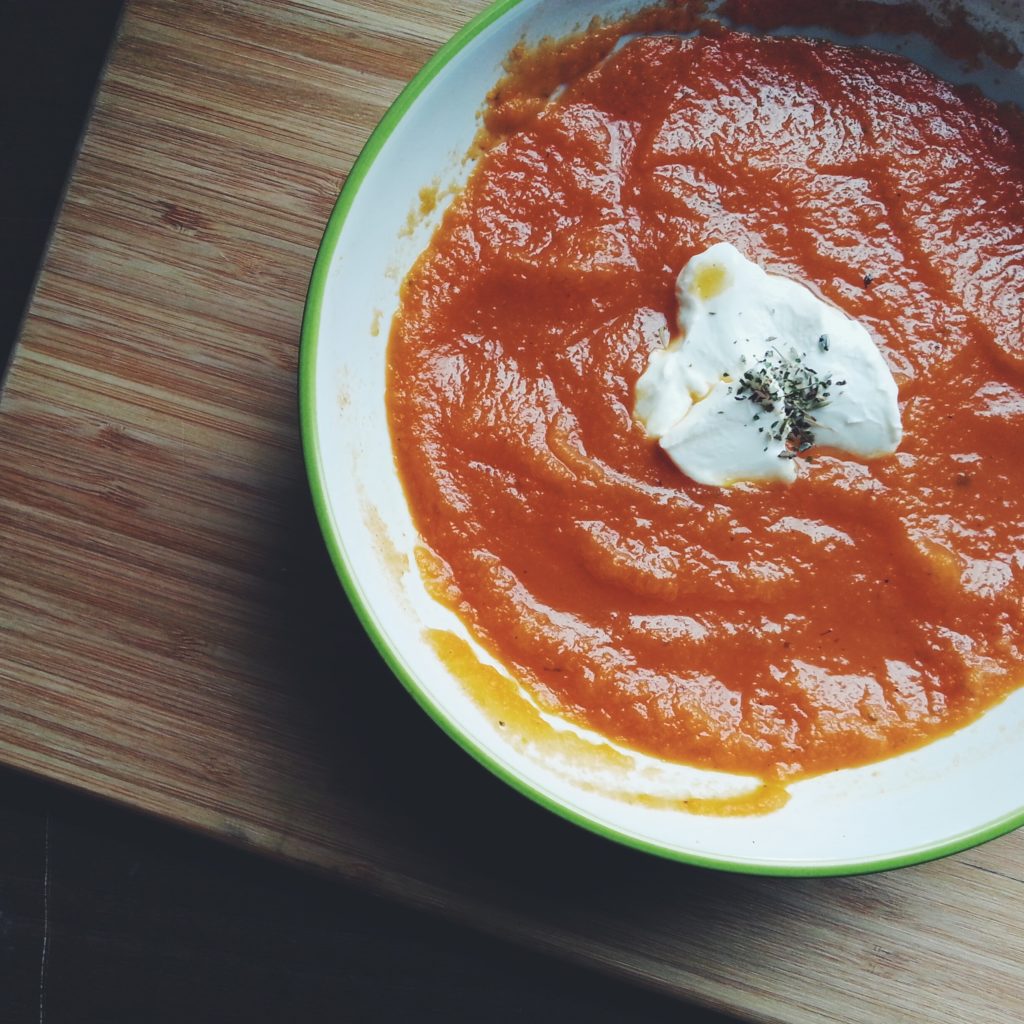 I really love soup. It's so easy, so versatile and you can shove a load of veggies and spices in and get a ton of nutrients and minerals in one low fat meal. I hate however, that I can no long buy any store made version – even the healthier, cleaner ones, because they all contain onion and/or garlic!
This recipe from Karina at the Gluten-Free Goddess is one I use so often (I just switch the curry powder for coriander powder because I am yet to find a suitable low FODMAP brand).  I love serving mine with lactose free cream cheese, adding in parsnips every now and then or using almond or coconut milk to make it a bit creamier. Go wild. The possibilities are endless.
Low FODMAP Carrot and Coriander soup
Prep time:
Cook time:
Total time:
A simple and versatile veggie soup.
2 lbs. organic carrots, trimmed, peeled, chopped
Cold fresh water
A pinch of sea salt, to taste
A good shake of cumin powder
A good shake of coriander powder
Toss the chopped carrots into a soup pot and add just enough cold water to cover them before seasoning with sea salt and a dash or two of coriander and/or cumin.
Cover and bring to a boil; lower the heat and simmer until the carrots are very tender (about 20 minutes).
Add a bit more water if you need it.
Puree the soup with a blender/smoothie maker until the carrots are blended and the soup is silky smooth. Then gently heat it through and enjoy!