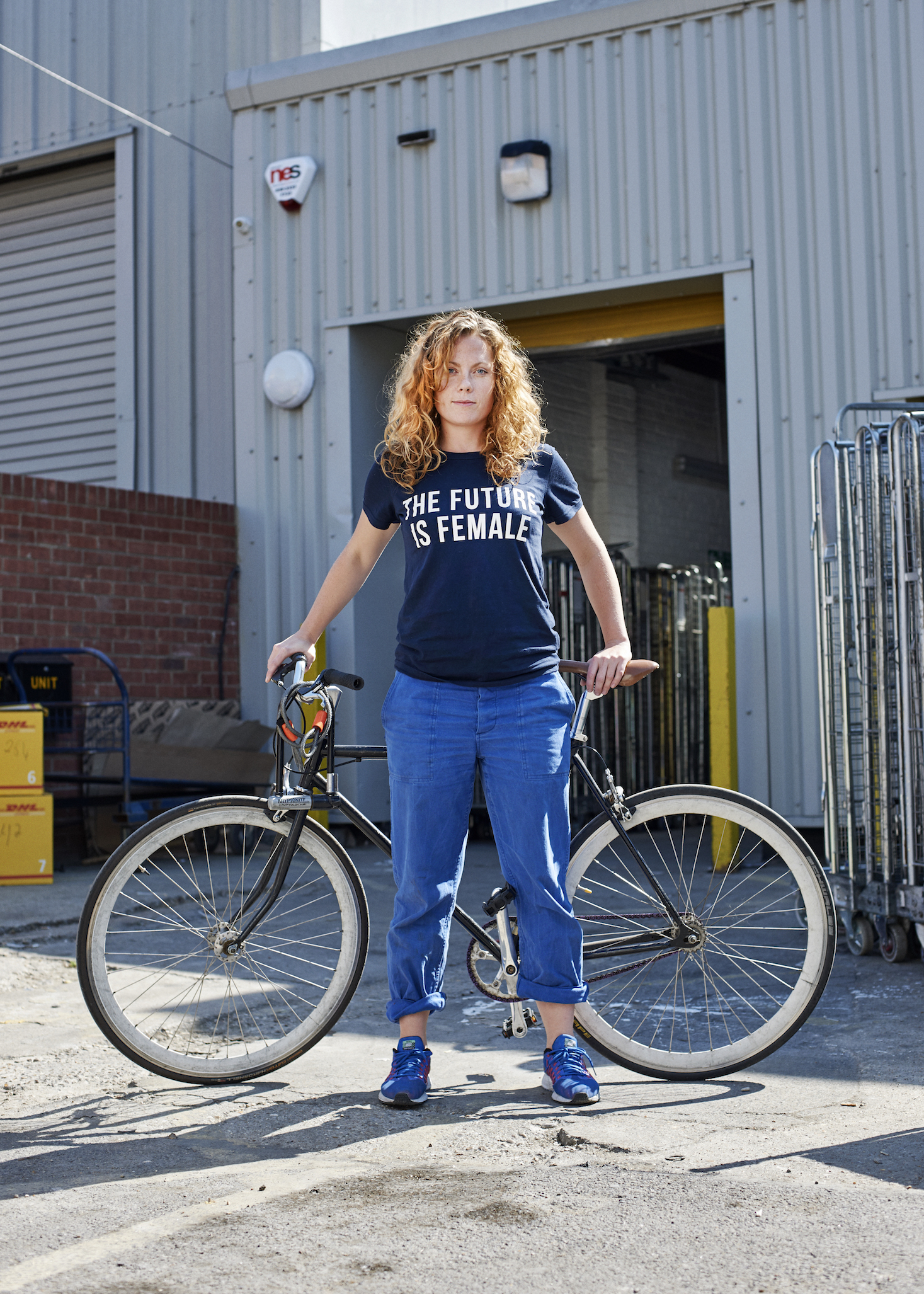 This is the second instalment of a new series that was launched on She Can't Eat What?! for IBS Awareness month, where I talk to brilliant people changing the face of gut health. Alongside the Low FODMAP Diet, there are loads of great things that can help with the symptoms of IBS – things that I love and want to shout about too!
Gina and her partner Luke founded Wild Fizz Kombucha after Gina came across kombucha whilst on a trip in America and instantly saw a positive effect on her IBS. Half Swedish and half Irish, she originally studied Marine biology in Sweden but ended up working as an art director after doing a BA in graphics at Chelsea College of Arts. Although she loved working all over the place and "creating beautiful things", it wasn't until she found Kombucha that she felt she had found her calling. Now, you can find her at work in the brewery or playing with her newborn baby on her boat on the Thames.
What's your earliest food memory?
Spending summers in the Swedish country side at my friends farm when I was around 4. In the morning my friends dad would go and milk the cows and he would make us all hot chocolate with the milk which would still be warm from the cow! It was delicious and creamy. Then we'd go out and play in the hay barn, or chase the calves or carry chickens around like babies.
What's your go-to meal?
My boyfriend's celery & fennel risotto with a glass of white wine. I am also addicted to kimchi which I have on everything. The brand King Kong is the best.
What's your go-to cookbook?
To be honest I don't really use cook books, I prefer to just make stuff up. Use my imagination. Both me and my partner are pretty good chefs and we rarely have time to spend a day making something from a cookbook. I do love to read and look at the pictures in them and dream of the day I have 8 hours to prepare a meal though! We sometimes cook Ottolenghi dishes from the Saturday Guardian, they are always quick and easy and delicious.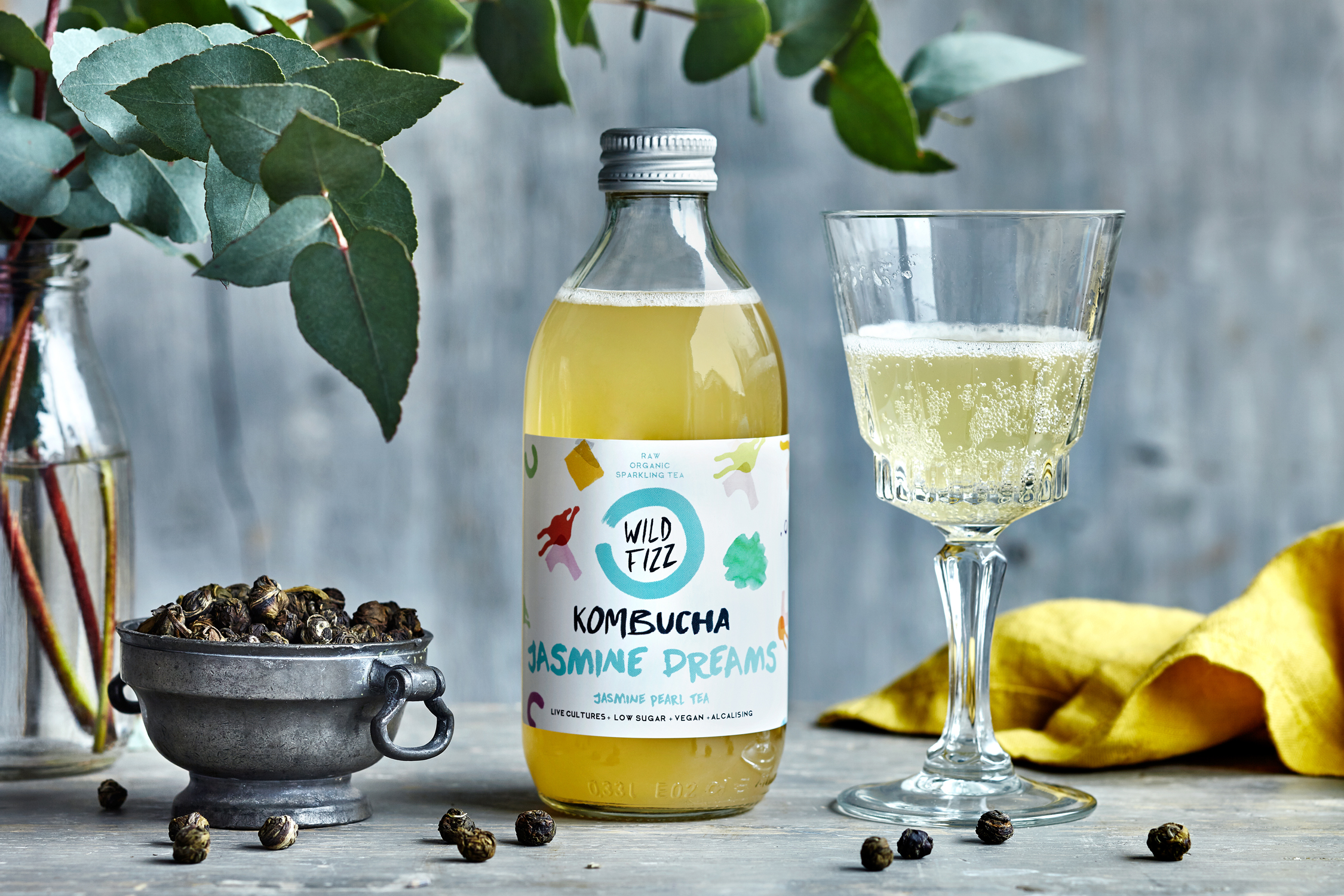 One thing we all know is that everybody is different when it comes to gut health and IBS. Can you tell us a bit about your experience?
I got IBS when I was 20 after a bad case of food poisining. My body never recovered and I spend 13 years with really bad symptoms. The hardest thing about IBS is that it's quite taboo to talk about poo. You feel gross and horrible and it can make you retreat from social life as you never know when your symptoms will hit. I had some really dark times when I felt like I would never feel OK and good in my body again. I went to every doctor, healer, dietician, yoga class, meditation, you name it and nothing worked. All they wanted to do was cover up my symptoms – or they told me to stress less – not very helpful. Then, when I was in the states on a roadtrip in Arizona I found Kombucha, and for the first time in a long time, I felt better. My symptoms went away and I felt 'normal'. It was amazing. It was life changing. That is why I started Wild Fizz. I wanted to make more of this magical potion to help others too. Not just people with IBS either, everyone needs help with their gut microbiome and Kombucha is one of the best things you can add to your diet in order to do that. Kombucha changed my life. I now say that I don't have IBS anymore. I finally feel like I did before I got sick.
What is it about kombucha that can make it good for your gut and IBS?
It's the fermentation process which creates the magic. Kombucha uses nature to create the good bacteria, yeasts and acids which can help promote good digestion. Our diets today are appallingly bad and very restricted in diversity. We eat a lot of inert (or dead) foods which have been overly processed and or polluted by pesticides/fungicides. Fermented foods are filled with living organisms, which might sound gross but is actually amazing. By ingesting such foods as kombucha, kefir, kimchi and saurkraut we are adding diversity into our gut flora and fauna, diversity which our bodies need in order to function properly. Diversity is key to health, so eat colourful, organic and alive foods. Think rainbows. Think unpasteurized. Think alive!
Is there a common misconception about fermented food and drink?
I think a lot of people are kind of grossed out by the word fermented. It doesn't sound sexy and delicious. People are scared of bacteria and are told to clean and disinfect everything, so it might feel a bit counterintuitive to eat and drink things that are full of life. But fermented foods are the future, and we need to get over this germofobia we have and embrace our organisms. There is a statistic that says we are only 10% human and 90% bacteria- without them we wouldn't exist and we need to learn how to keep them happy for us to be happy.
What do you do to chill?
I have a very young baby so I have forgotten what chill means, but I do a lot of walking and when I'm in the brewery making booch I listen to podcasts from Sweden.
What does having a 'happy gut' mean to you?
Feeling energised and happy in my body. Not feeling bloated and tired which is how I used to feel all the time before.
What's next for Wild Fizz Kombucha?
We've got lots coming up. Watch this space!
Where can people find you on social?
Find us on Instagram as wildfizzkombucha – follow us!